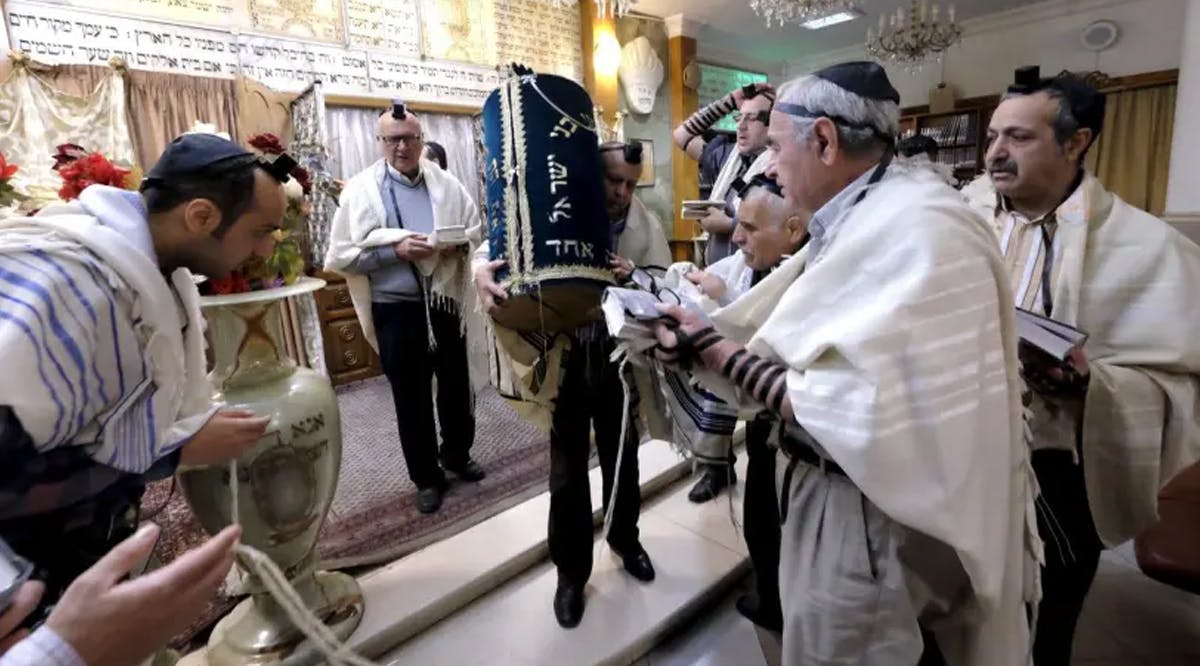 Iran Pressures Jews to Not Celebrate Passover and Join Anti-Israel March
The Islamic Republic of Iran exerted pressure on the nation's tiny Jewish community to not celebrate the end of Passover and instead participate in the annual anti-Israel al-Quds Day demonstration that calls for the destruction of Israel.
Beni Sabti, an expert on Iran from the Jerusalem Institute for Strategy and Security, told Israeli media on Sunday, April 9, that "there is a silent pressure and everyone knows their role in this regime and the regime won't hurt you" if you demonstrate in the al-Quds Day march.
Sabti, who was born in Tehran and speaks fluent Persian, added "And if you don't demonstrate, you will be harmed." He stressed the Iranian Jewish community has to show support for the al-Quds Day demonstration in order to "survive" in the totalitarian Islamic state.
Sabti continued that "the regime sometimes sends IRGC or Basij into synagogues to see if they are talking about Israel or against the Iranian regime." He also noted that many Iranian Jews are being harmed and avoid greater danger by participating in the al-Quds demonstration.
The founder of the Islamic Republic of Iran, Ayatollah Khomeini, created al-Quds Day in 1979 as a worldwide demonstration to protest the existence of the state of Israel. (JPost / VFI News)
"God, we ask that You protect our people living in the state of Iran. We pray that they are shielded from danger, so that they can honor their roots and live comfortably, while staying true to themselves."