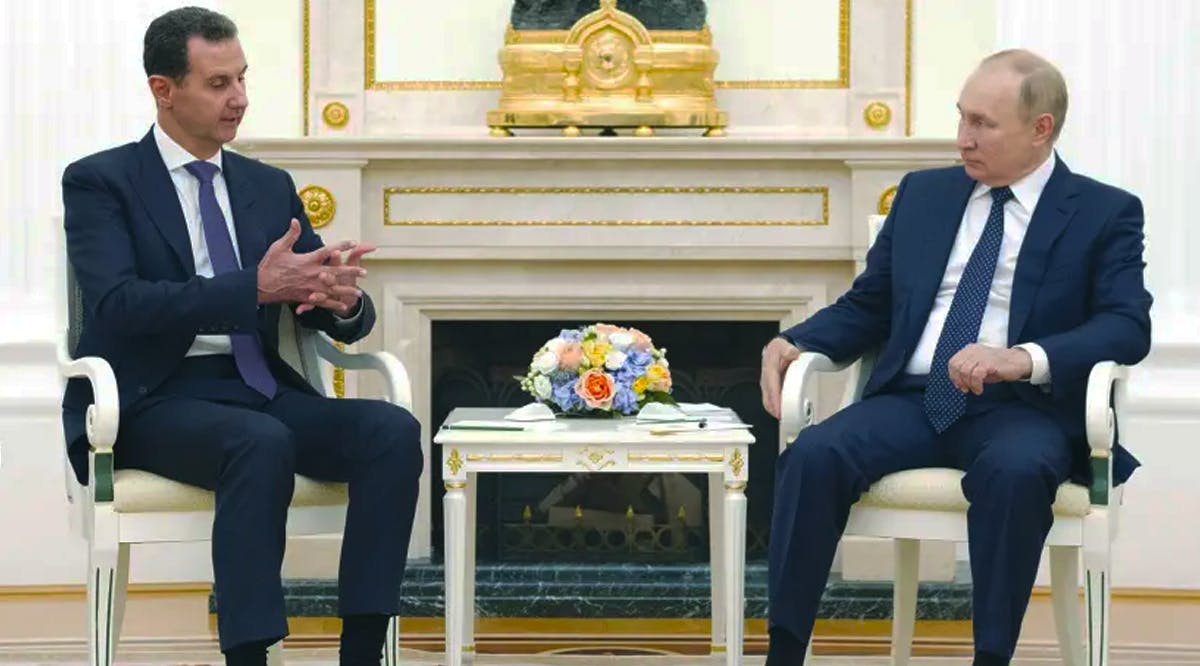 Syria to Supply Russia with 40,000 Mercenaries
Syrian President Bashar Assad has promised to provide some 40,000 militants to the Russian Federation for the war in Ukraine, The Ukrainian Defense Ministry reported on Thursday afternoon, March 17.
According to Ukrainian intelligence, weapons and other equipment will be transferred to Russia and Belarus from Syria in the near future, the statement reported, in addition to as many as 40,000 militants.
A report on March 13 from Ukrainian intelligence indicated that Russia had already opened 14 recruitment centers across Syria, in Damascus, Aleppo, Hamma, Raqqa, and Deir ez-Zor, in order to strengthen its forces.
Russia is reportedly paying foreign mercenaries a monthly salary of between $300-$600 to fight.
Two days prior, on March 11, it was reported that Russian President Vladimir Putin would allow 16,000 volunteers from the Middle East to join the Russian-backed forces in the Donbas region of eastern Ukraine.
The mercenaries have reportedly been informed that they will perform "exclusively police functions to restore order in the occupied territories." However, the statement added, "information about direct participation in hostilities against the Ukrainian army has begun to spread among mercenaries. This significantly reduced the 'fighting spirit' of the Syrians."
The morale of the Syrian mercenaries has apparently also been reduced, according to Ukrainian media, due to the arrival of over 30 injured Russian Forces militants to an army base, resulting in some deciding to refuse to participate in hostilities.
Responding to the news of Syria's intention to send mercenaries, the Ukrainian Defense Ministry's official Twitter account shared a statement, saying: "The Kremlin wants to engage Syrian troops of the Assad regime in the war against Ukraine. If they freeze, our artillery will warm them up."
Additionally, Head of the Chechen Republic Ramzan Kadyrov has said he will be sending another 1,000 Chechens to assist Russian forces in Ukraine.
Despite these reports and reports from the Kremlin, the US says it has not seen an influx of Middle Eastern fighters joining Russian forces, according to Central Command Head of the United States Military, Kenneth Mackenzie. (JPost/ VFI News)
Then David said to the Philistine, "You come to me with a sword and with a spear and with a javelin, but I come to you in the name of the Lord of hosts, the God of the armies of Israel, whom you have defied." - 1 Samuel 17:45
The articles included in this publication do not necessarily reflect the views or opinions of Vision for Israel. We try to provide accurate reporting on news pertinent to Israel, the Middle East, the diaspora, and Jewish issues around the world—and we hope that you find it both informative and useful for intercessory prayer.