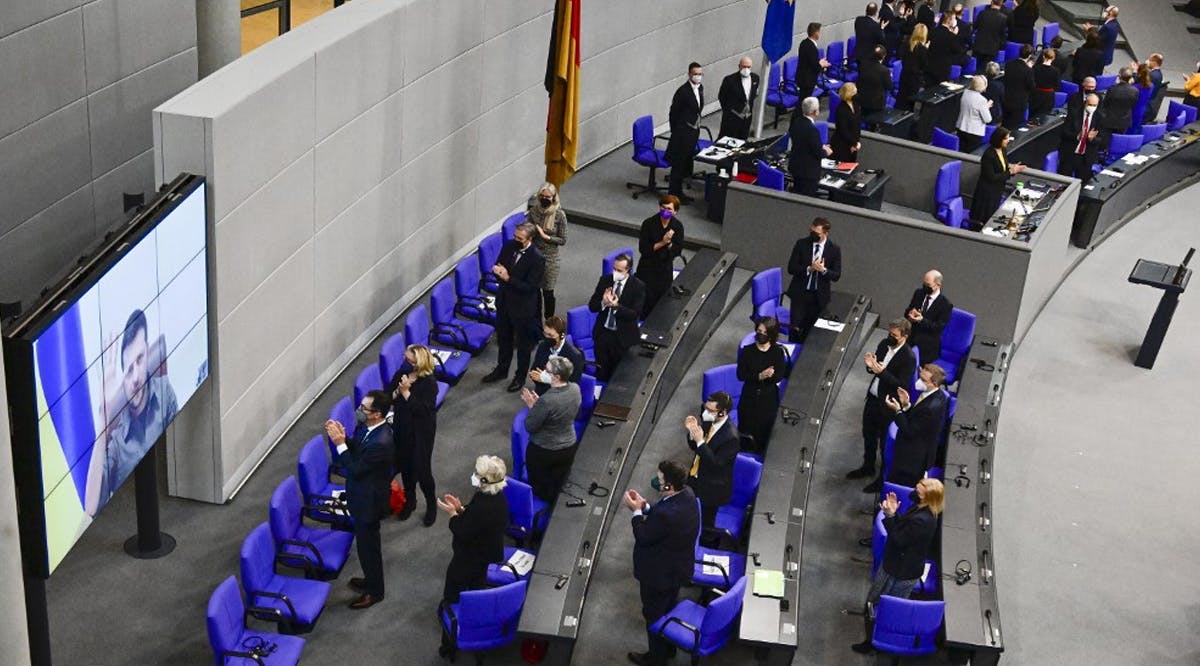 Zelensky tells German MPs 'Never Again' Holocaust Slogan is Now Meaningless
Ukrainian President Volodymyr Zelensky evoked the Holocaust in his address to Germany's parliament Thursday, March 17, telling lawmakers that vows to never let the atrocity be repeated are empty in light of a failure to prevent Russia's invasion of Ukraine.
"Every year politicians repeat 'never again,'" the Ukrainian leader said, referring to annual Holocaust commemorations.
"And now, we see that these words simply mean nothing. A people is being destroyed in Europe," he said, noting that 108 children had been killed in his country since the start of the Russian offensive.
Zelensky stressed that the future of the continent was at stake in the current war and argued that governments across the West were failing to meet the moment.
"Help us stop this war," he said. (TOI / VFI News)