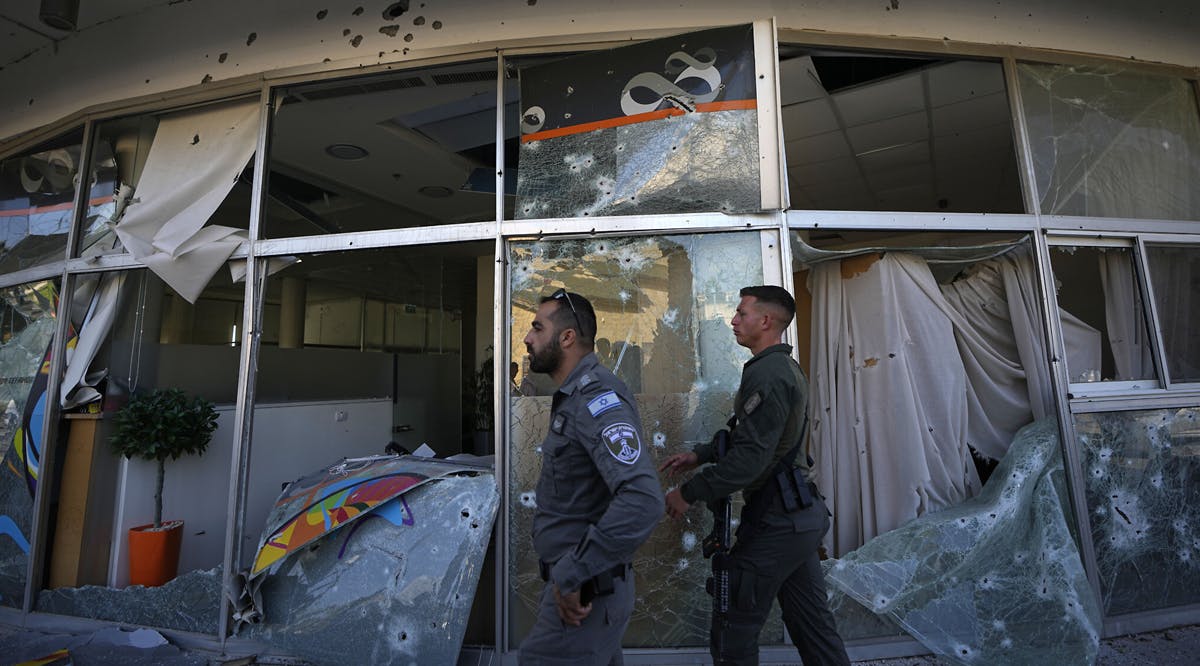 34 Rockets Fired from Lebanon; Hamas Blamed, Hezbollah Role Seen after Al-Aqsa Warning
Thirty-four rockets were fired from southern Lebanon on Thursday afternoon, April 6, with 25 intercepted by the Iron Dome air defense system over northern Israel, the military said.
At least three people were injured and several buildings were damaged. Israel blamed Lebanon-based Hamas forces for the fire, with Israeli official sources saying it would not have been carried out without Hezbollah's consent.
Hamas leader Ismail Haniyeh is currently in Lebanon. The Israel Defense Forces said five of the rockets landed inside Israel, and most of the rest were downed by Iron Dome. The impact sites of four others were not yet clear.
The barrage was the largest number of rockets fired from Lebanon since the 2006 war, during which thousands of rockets were launched at Israel. In August 2021, Hezbollah fired 19 rockets at northern Israel.
There was no immediate claim of responsibility, and a Hezbollah source told Arabian media that it was not behind the rocket fire, blaming Palestinian groups based in the area. Lebanese security officials said the rockets had been fired from the area of a Palestinian refugee camp.
The IDF backed up that assessment, with spokesman Daniel Hagari telling reporters later Thursday that Hamas was behind the rocket fire. (TOI /VFI News)
"God, we pray for the swift recovery of any injured parties from yesterday's attack, as well as for the cessation of hostilities in our region. We are grateful for the protective capabilities of our defense forces, but we also hope that such alertness will not be necessary in the future."
The articles included in this publication do not necessarily reflect the views or opinions of Vision for Israel. We try to provide accurate reporting on news pertinent to Israel, the Middle East, the diaspora, and Jewish issues around the world—and we hope that you find it both informative and useful for intercessory prayer.