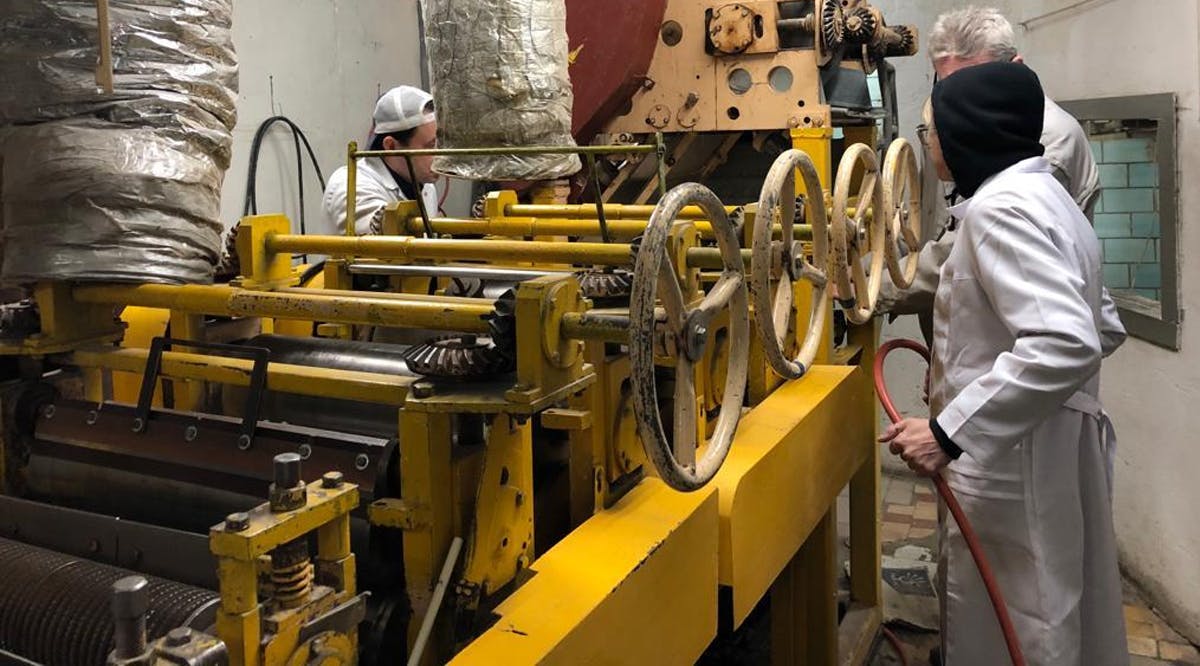 Matzah Factory Survives a Russian Strike as Ukraine Jews Prepare Passover under Fire
When Jews around the world tell the Exodus story during the Passover Seder on Wednesday night, April 5, they recall God taking them out of Egypt "with blood, and fire, and pillars of smoke."
With the war still raging in their country, those same features – but from a very different source – marked Ukrainian Jews' preparations for Passover.
Last Wednesday night, March 29, workers were preparing matzah in the Tiferet Matzot bakery in southern Dnipro, Ukraine's main matzah factory. Sirens in the central Ukrainian city sounded at 10 p.m., warning of another attack by Russian drones. Though many of the Russian and Iranian-made drones were intercepted, one slipped by the defenses and struck a factory next to the bakery.
Security camera footage from inside the bakery shows an orange flash that shakes the building, then darkness as electricity goes out.
According to the Federation of Jewish Communities in Ukraine, after the strike, local Jews began preparing to remove equipment and hundreds of kilograms of matzah as the fire in the factory threatened to engulf the bakery as well. Ultimately, though, Ukrainian firefighters gained control of the flames, saving the bakery in the process. (TOI / VFI News)
"God, we thank You for watching over Your people and allowing us to celebrate Passover, even through adverse situations. We trust that Jewish people will remain safe and able to honor You, no matter where they reside ."