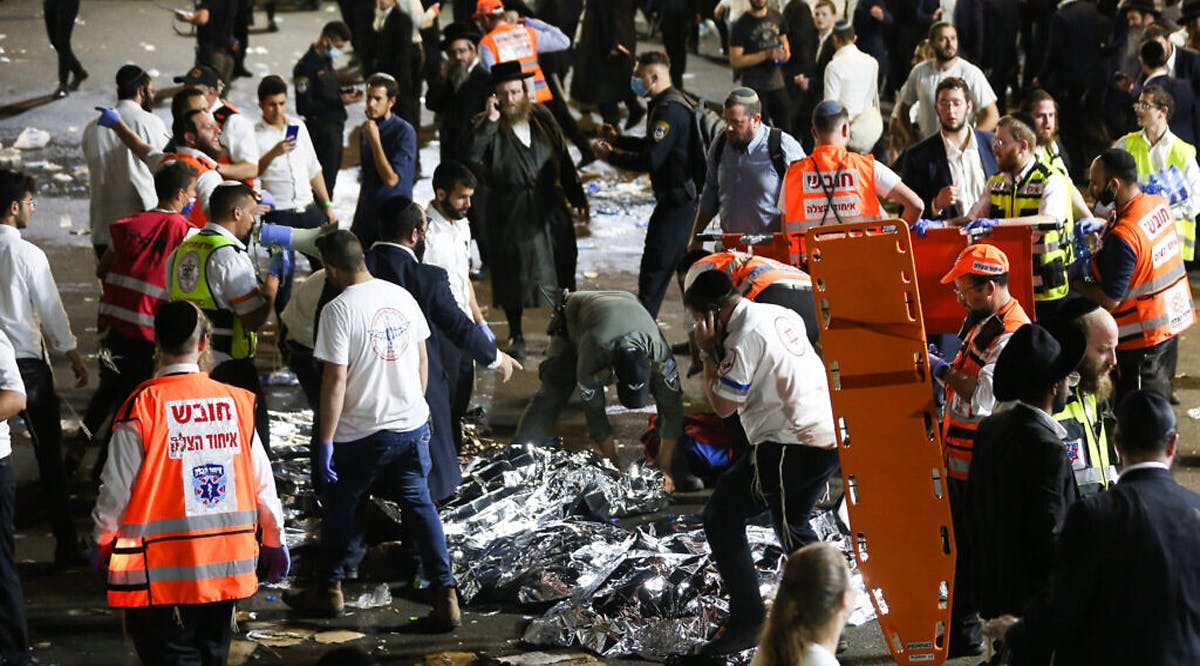 45 Crushed to Death, Over 150 Hurt in Stampede at Lag B'Omer Event in Meron
At least 45 people were crushed to death and more than 150 people were hurt, including many in critical condition, in a stampede after midnight Thursday at a mass gathering to celebrate the Lag B'Omer holiday at Mount Meron, medics said. Prime Minister Benjamin Netanyahu called the incident "a terrible disaster," promised a thorough investigation, and said that Sunday would be declared a day of national mourning.
Army Radio reported that children were among the dead and injured.
The event is believed to be the worst peacetime tragedy in modern Israeli history, with a death toll higher than the 44 who lost their lives in the 2010 Mount Carmel forest fire. (TOI / VFI News)
For if we live, we live to the Lord, and if we die, we die to the Lord. So then, whether we live or whether we die, we are the Lord's. - Romans 14:8
"Lord, we pray that you would comfort the families who lost their loved ones, that you would heal those who were injured and that you would prevent such accidents from happening again."
The articles included in this publication do not necessarily reflect the views or opinions of Vision for Israel. We try to provide accurate reporting on news pertinent to Israel, the Middle East, the diaspora, and Jewish issues around the world—and we hope that you find it both informative and useful for intercessory prayer.