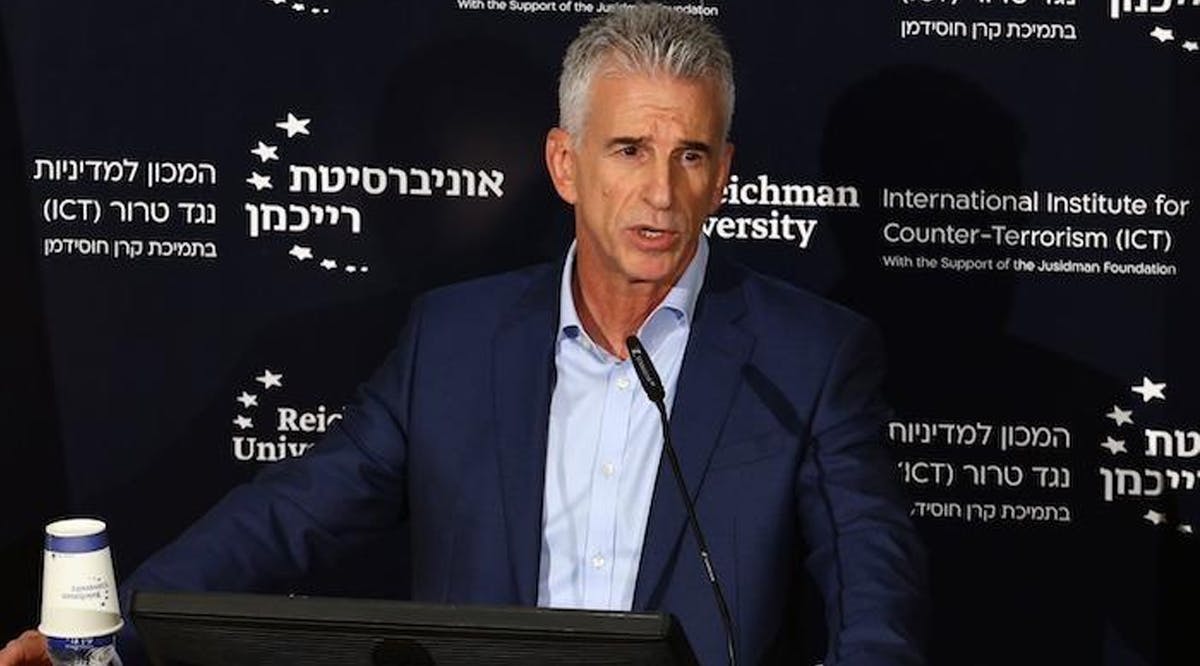 Mossad Director Warns Iran: 'Harm to Israelis Will Lead to Strike in Heart of Tehran'
Mossad Director David Barnea, during a conference at Richman University in Herzliya on Sunday, September 10, revealed that Iran intended to sell Russia short and long-range missiles, but the deal was shut down.
"They intend to sell additional arms, which will be shut down as well. Our fear is that in return, the Russians will transfer advanced weaponry to the Iranians that would certainly threaten our wellbeing and even our existence."
"Tehran continues trying to get the status of an enlightened country. They hide behind a story … We see a significant rise in attempts to harm Jews and Israelis around the world. In the past year, we foiled, together with our partners, 27 terror attacks worldwide," he added.
Barnea declared that "until now, we only hit the commanders, the time has come that we take a different toll on Iran. Harm to an Israeli or a Jew, in any way, would lead to action deep in Iran and even in the heart of Tehran, from the executive level to the decision-makers. "
During his speech, Barnea presented a video that reveals Iran's deep involvement in global terror and shows terrorists admitting that they were sent by official intelligence and security organizations to harm Israelis and Jews.
According to Barnea, these reveal Iran's fingerprints on terror operations and demonstrate that Iran cannot deny its responsibility for terrorism even as it hides behind missions that aren't Iranian. (INN / VFI News)
"God, we ask that You prevent Iran from harming any Israelis or Jews and that You will protect our people from terrorism, no matter where they reside. We are grateful that Israel is prepared and ready to protect its citizens, should Iran decide to escalate its aggression against us."