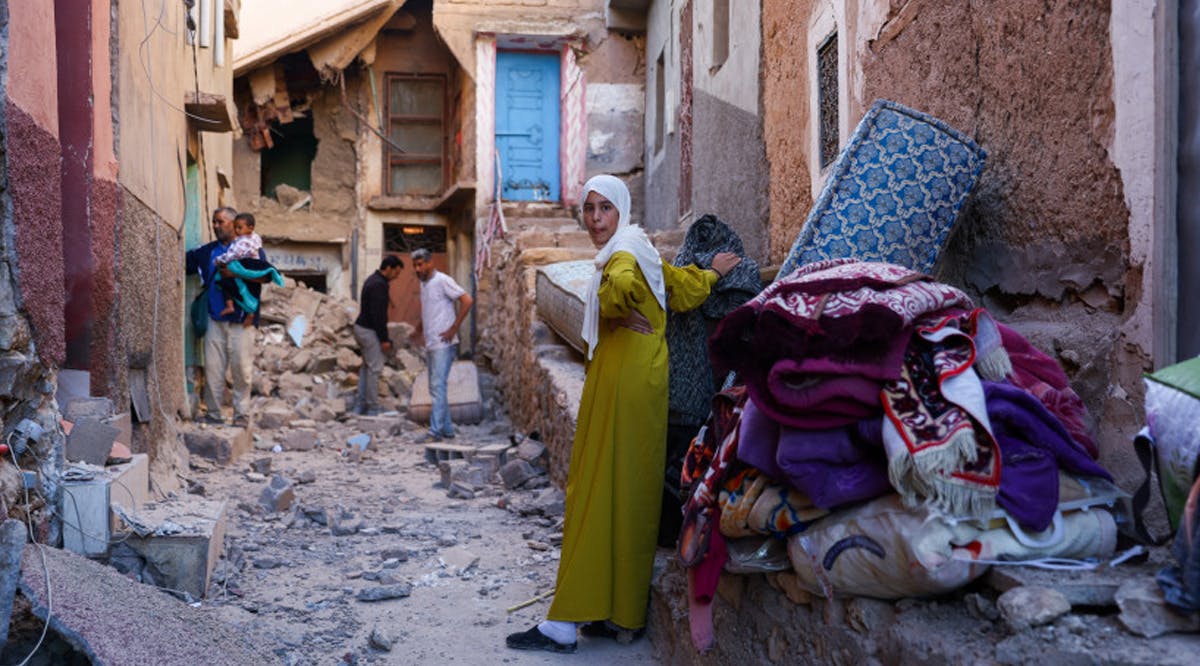 Rescuers Hunt for Morocco Quake Survivors as Death Toll Rises to 2,122
Rescuers searched on Sunday, September 10, for survivors of Morocco's deadliest earthquake in more than six decades, with at least 2,122 people killed and 2,421 injured by the disaster that has laid waste to villages in the mountains outside Marrakech.
Many people spent a second night in the open after the 6.8 magnitude quake hit late on Friday. Relief workers face the challenge of reaching the most badly affected villages in the High Atlas, a rugged mountain range where settlements are often remote and where many houses crumbled.
Large chunks of a cliff had broken off and fallen onto the road near the small town of Moulay Brahim, partly blocking a winding road connecting Marrakech to the Atlas Mountains.
The village of Tansghart in the Ansi area, on the side of a valley where the road from Marrakech rises up into the High Atlas, was the worst hit of several visited by journalists on Saturday. The World Health Organization said more than 300,000 people have been affected by the disaster.
Morocco has declared three days of mourning and King Mohammed VI called for prayers for the dead to be held at mosques across the country on Sunday. (JPost / VFI News)
"God, we pray for the swift recovery of all the injured citizens, as well as for the families that lost their loved ones in this devastating tragedy. Their pain is immeasurable and we would like to offer our heartfelt condolences to them. Let us all pray that there will be no more losses nor disasters in Morocco and that the thousands of afflicted citizens will be given everything they need to restore their lives."
The articles included in this publication do not necessarily reflect the views or opinions of Vision for Israel. We try to provide accurate reporting on news pertinent to Israel, the Middle East, the diaspora, and Jewish issues around the world—and we hope that you find it both informative and useful for intercessory prayer.