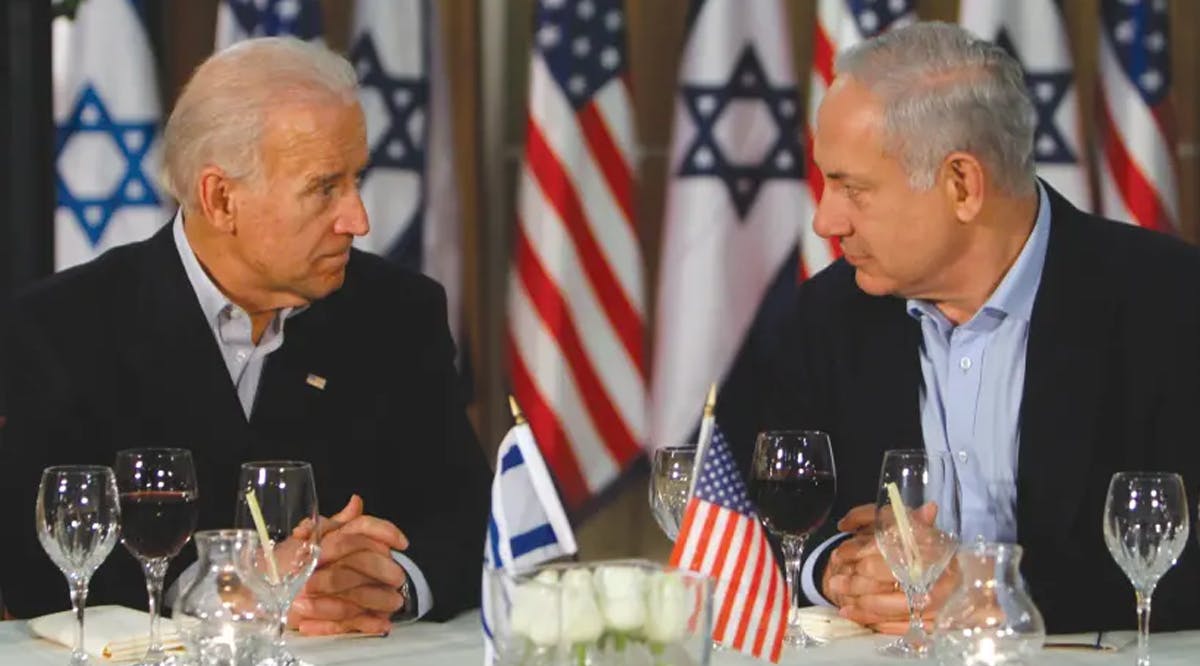 Biden: Israel Can't Continue This Way, Netanyahu Won't Be Invited to White House
Prime Minister Benjamin Netanyahu won't be invited to the White House in the "near term," US President Joe Biden told reporters on Tuesday, March 28, as he urged Israel to drop its judicial reform plan.
"I hope he [Netanyhau] walks away from it," Biden said as he issued his most clear objections to date over Israel's judicial overhaul process.
"Like many strong supporters of Israel, I am very concerned. I am concerned that they get this straight. They cannot continue down this road. I have sort of made that clear," Biden said.
"Hopefully the prime minister will act in a way that he will try to work out some genuine compromise, but that remains to be seen." When asked if he would invite Netanyahu to the White House, Biden quickly replied, "no, not in the near term."
In a very public dispute that followed, Netanyahu said in response, "I have known President Biden for over 40 years and I appreciate his longstanding commitment to Israel. The alliance between Israel and the United States is unbreakable and always overcomes the occasional differences between us." (JPost / VFI News)
"Whoever would foster love covers over an offense, but whoever repeats the matter separates close friends." - Proverbs 17:9