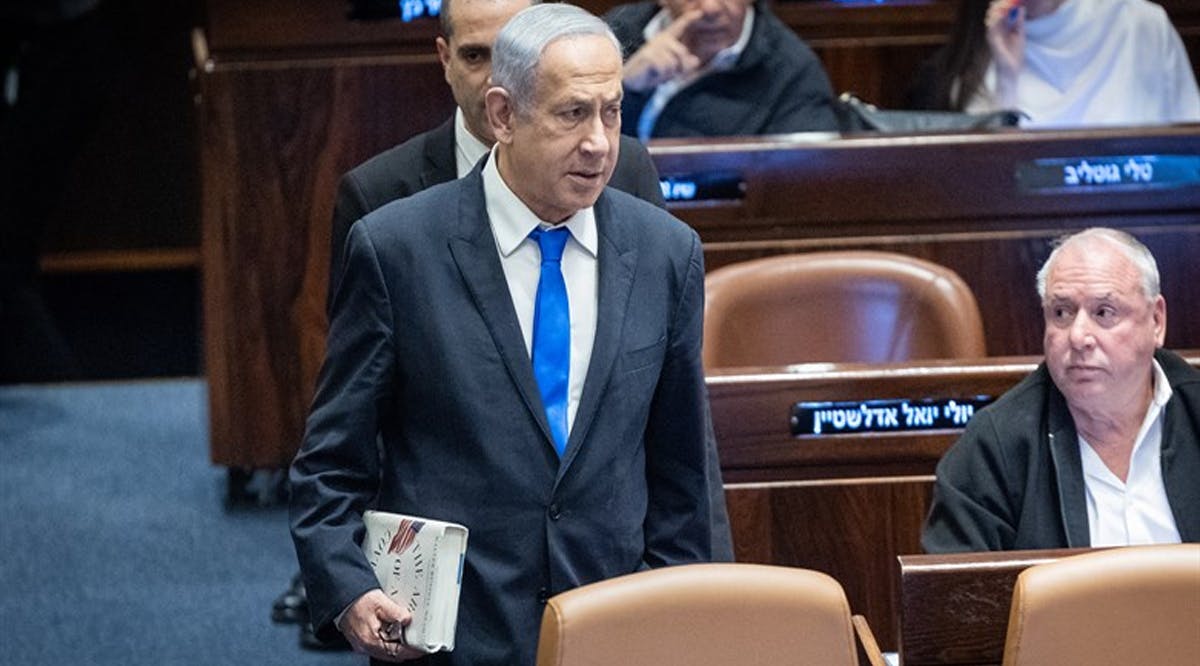 PM, Ben-Gvir Agree: Judicial Reform Legislation to Be Frozen Until Summer Session
Ben-Gvir has said in regard to the judicial reform legislation: "I agreed to remove my veto on the postponement of the legislation, in exchange for a commitment from Prime Minister Benjamin Netanyahu that the legislation will be brought to the Knesset for approval in the next session, if no agreements are reached during the recess."
At the same time, Netanyahu and Ben-Gvir have agreed that as a step to keep the peace in Israeli cities, the establishment of a National Guard under the auspices of the National Security Ministry will be approved at the next cabinet meeting.
The announcements come as tens of thousands of right-wing Israelis are converging on the Knesset from across the country to demonstrate in favor of the judicial reforms, and to demand that the government not freeze the legislation.
Prime Minister Netanyahu had reportedly planned to give a public address Monday morning, March 27, announcing the freezing of the judicial reform legislation, however, he decided to hold off on making a public statement after the Religious Zionist party issued a statement demanding the immediate passage of legislation altering the Judicial Selection Committee. (INN / VFI News)
"He chose capable men from all Israel and made them leaders of the people, officials over thousands, hundreds, fifties and tens." - Exodus 18:25