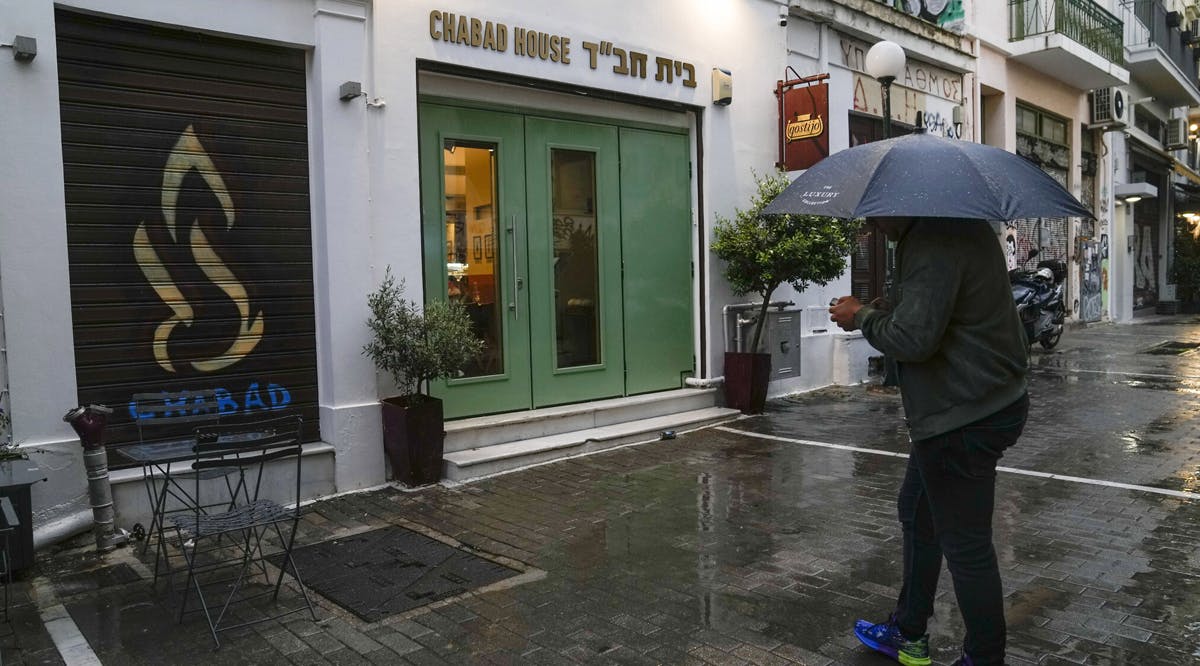 Two Arrested in Alleged Iranian Plot to Attack Israelis, Jews in Athens
Greek police arrested two Pakistani nationals Tuesday, March 28, who were allegedly planning mass-casualty terrorist attacks against Israeli and Jewish targets in the country.
Israel's Mossad spy agency, which aided the Greek investigation, said in a statement that the two were part of an Iranian terror network.
The two suspects, aged 27 and 29, both entered Greece illegally from neighboring Turkey and had been in the country for at least four months. A third man, who is not in Greece, was wanted for questioning and charged in absentia.
A government official told American media that one of the targets was a Jewish restaurant in central Athens. Reports indicated that the target was a Chabad House, which includes a Kosher restaurant and also hosts other religious services.
In a statement from Prime Minister Benjamin Netanyahu's office, Mossad said it had helped Athens in the "grave affair," including uncovering links to Iran. "After the investigation of the suspects began in Greece, Mossad assisted in unraveling intelligence of the infrastructure, the methods of operation, and the connection to Iran," the spy agency said. (TOI / VFI News)
"God, we thank You for protecting your people, no matter where we reside. We are also grateful for the Israeli defense forces that are able to act quickly and eliminate any potential threats."