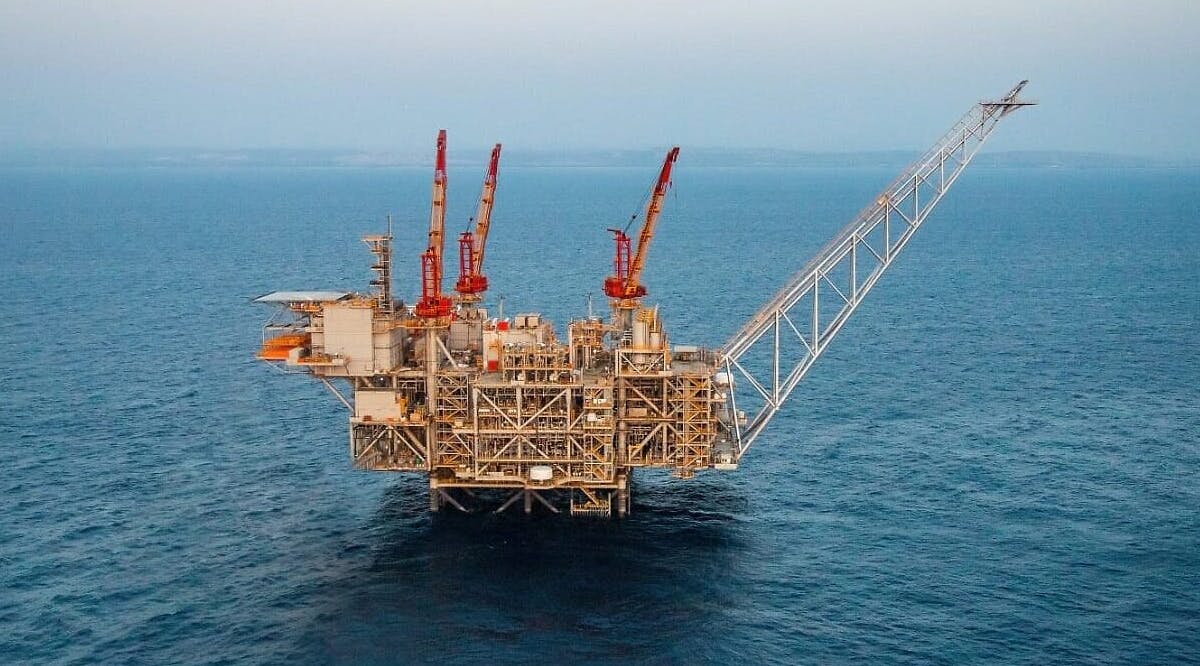 UK's BP Teams up with Abu Dhabi State Oil Group to Buy 50% of Israel's NewMed Energy
British multinational oil and gas firm BP plc and Abu Dhabi National Oil Co. (Adnoc) on Tuesday, March 28, announced a joint bid to buy 50% of Israel's NewMed Energy in a deal valued at about $2 billion.
As part of the non-binding offer, the two energy firms will buy 45% of the free-floating shares the public holds in NewMed Energy, formerly Delek Drilling (part of Yitzhak Tshuva's Delek Group), and about 5% of Delek Group's stake to take the Israeli offshore natural gas producer private.
Shares in NewMed jumped almost 30% in early afternoon trading in Tel Aviv. The deal would give BP and Adnoc, the United Arab Emirates state-owned oil company, a foothold in Israel's offshore natural gas fields and its growing energy export markets to pursue projects in the eastern Mediterranean.
Israel's natural gas discoveries and operations in recent years have put the country on a path to energy independence and turned it into a gas exporter, while largely shielding it from the worst of the energy crisis sparked by the Russian war on Ukraine this year, in a region with few natural resources.
Currently, a maximum capacity of 12 billion cubic meters per year is piped up from the Leviathan reservoir for the supply and sale of gas to Israel, Egypt, and Jordan. (TOI / VFI News)