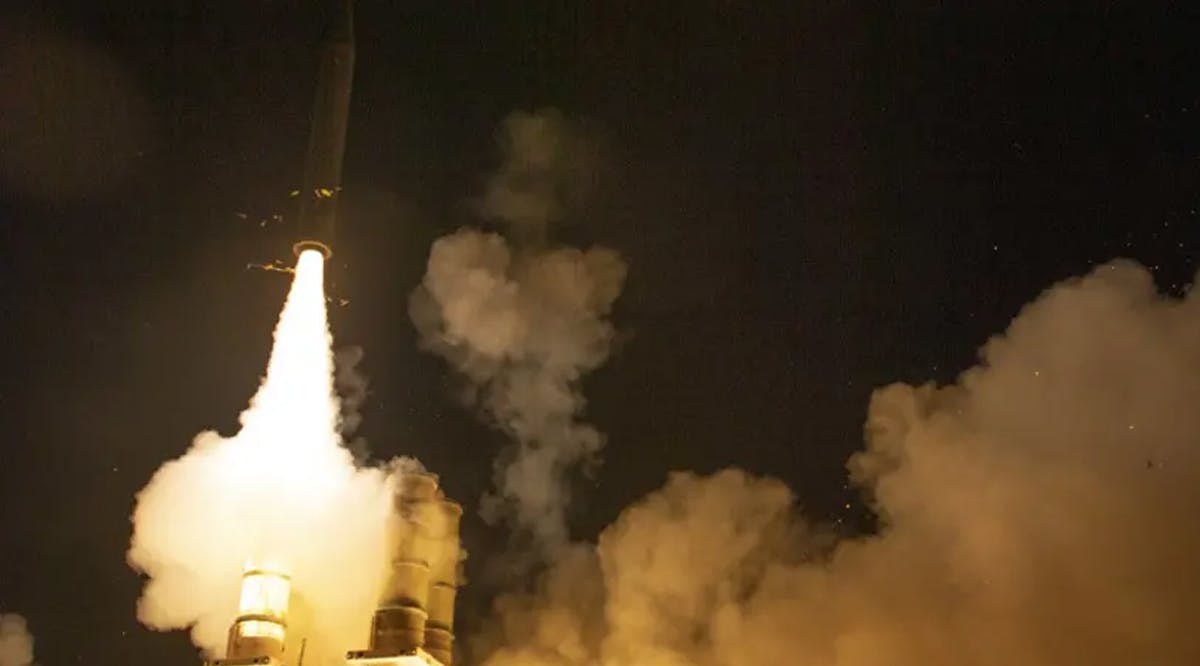 Gantz Speaks with American Counterpart on Arrow 3, After Berlin Moves Forward
As Germany pushes forward in its procurement of Israel's Arrow 3 air-defense system, Defense Minister Benny Gantz spoke with his American counterpart Lloyd Austin on the proposal that, if allowed, would be the largest defense deal in Israeli history, reaching a sum of €3 billion ($2.93b.).
Gantz spoke with Austin late Wednesday night about the developments in the proposal that would see Jerusalem sell the ballistic air-defense system to Berlin, the first time the system would be sold to an international customer.
According to a report, Boeing will be responsible for manufacturing certain parts of the interceptor. Germany will also purchase American Patriot surface-to-air missiles as part of the deal. Germany has requested that the first Arrow system be operational in the country by 2025.
The acquisition of the system is expected to be part of the European development of a joint air-defense program called the European Sky Shield Initiative. It will include 14 NATO member countries: Belgium, Bulgaria, the Czech Republic, Estonia, Germany, Hungary, Latvia, Lithuania, the Netherlands, Norway, Slovakia, Slovenia, Romania and the United Kingdom. Finland, whose application to NATO is pending, will also take part.
A letter of intent was signed in October in Brussels initiating the development of the Sky Shield, which is being spearheaded by Berlin and aims to create a European air-defense system through the common acquisition of air defense equipment and missiles by European nations. The system would field off threats at close range such as drones, as well as medium-to-long-range threats like ballistic and cruise missiles. (JPost / VFI News)
The suggestions, opinions, and scripture references made by VFI News writers and editors are based on the best information received.

Want to see more from VFI? Follow us on Facebook! Our official Facebook name is Vision for Israel. Follow us there and please hit "like" if you like us.