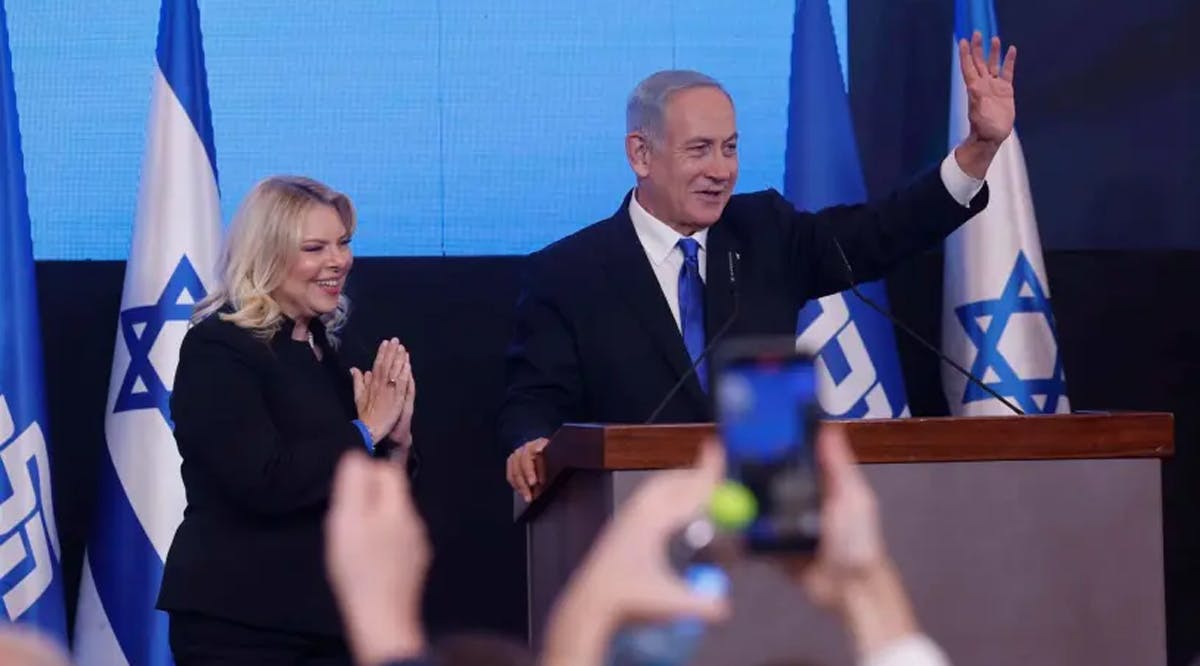 Netanyahu: Israelis Voted for National Pride and a Jewish State
Likud leader Benjamin Netanyahu delivered his apparent victory speech early Wednesday morning, November 2, claiming that the Israeli public has decided and granted him the victory, according to the Israeli election exit polls.
Netanyahu thanked his supporters for giving him and his bloc a "massive vote of confidence from the Israeli public." He also said that "it was again shown that Likud is the biggest party in Israel".
Netanyahu also made his intentions clear regarding the coalition he plans to form, as he said that he will form a coalition of the "national camp." He also said that he has spoken with his partners and congratulated them on their success.
Netanyahu demanded that the purity of elections will be kept, perhaps hinting toward a possible difference between the exit polls to the election results.
Netanyahu also said that "the Israeli public voted for national pride and a Jewish state." (JPost / VFI News)
"Let the wise listen and add to their learning, and let the discerning get guidance" - Proverbs 1:5
The articles included in this publication do not necessarily reflect the views or opinions of Vision for Israel. We try to provide accurate reporting on news pertinent to Israel, the Middle East, the diaspora, and Jewish issues around the world—and we hope that you find it both informative and useful for intercessory prayer.