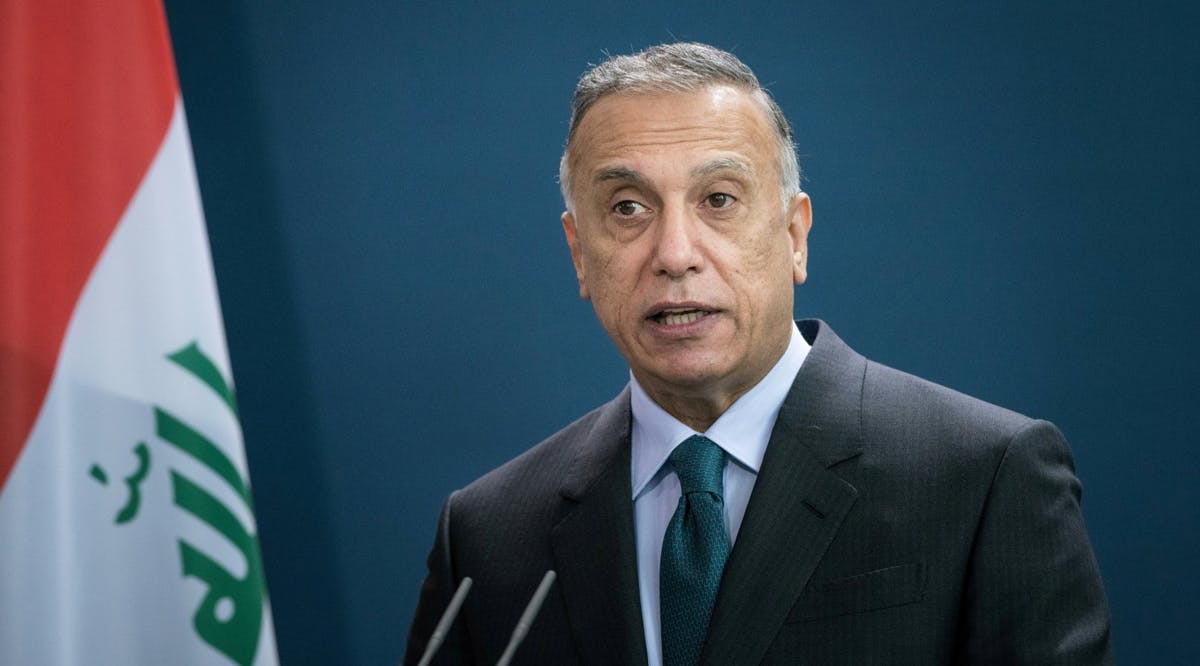 After Surviving Drone Assassination Attempt, Iraq PM Urges 'Calm and Restraint'
Iraq's Prime Minister Mustafa al-Kadhimi said he was unhurt and appealed for "calm and restraint" after a drone attack on his residence in Baghdad's Green Zone early Sunday, November 7, as political tensions mount in the country.
The attack was a major escalation amid tensions sparked by the refusal of Iran-backed militias to accept last month's parliamentary election results.
Two Iraqi officials told The Associated Press that seven of al-Kadhimi's security guards were injured in the attack with two armed drones which occurred in Baghdad's heavily fortified Green Zone area. They spoke on condition of anonymity because they were not authorized to give official statements.
"I'm doing fine, praise be to God, and I call for calm and restraint on the part of everyone for the good of Iraq," al-Kadhimi wrote on Twitter, after what his office called a "failed assassination attempt."
He later appeared on Iraqi television, seated behind a desk in a white shirt, looking calm and composed. "Cowardly rocket and drone attacks don't build homelands and don't build a future," he said.
Two security sources earlier confirmed the attack in the heavily-guarded Green Zone, which also hosts the US embassy and is frequently targeted by rocket attacks.
The United States condemned the attack as "an apparent act of terrorism."
"We are relieved to learn the prime minister was unharmed. This apparent act of terrorism, which we strongly condemn, was directed at the heart of the Iraqi state," State Department spokesman Ned Price said. (TOI / VFI News)