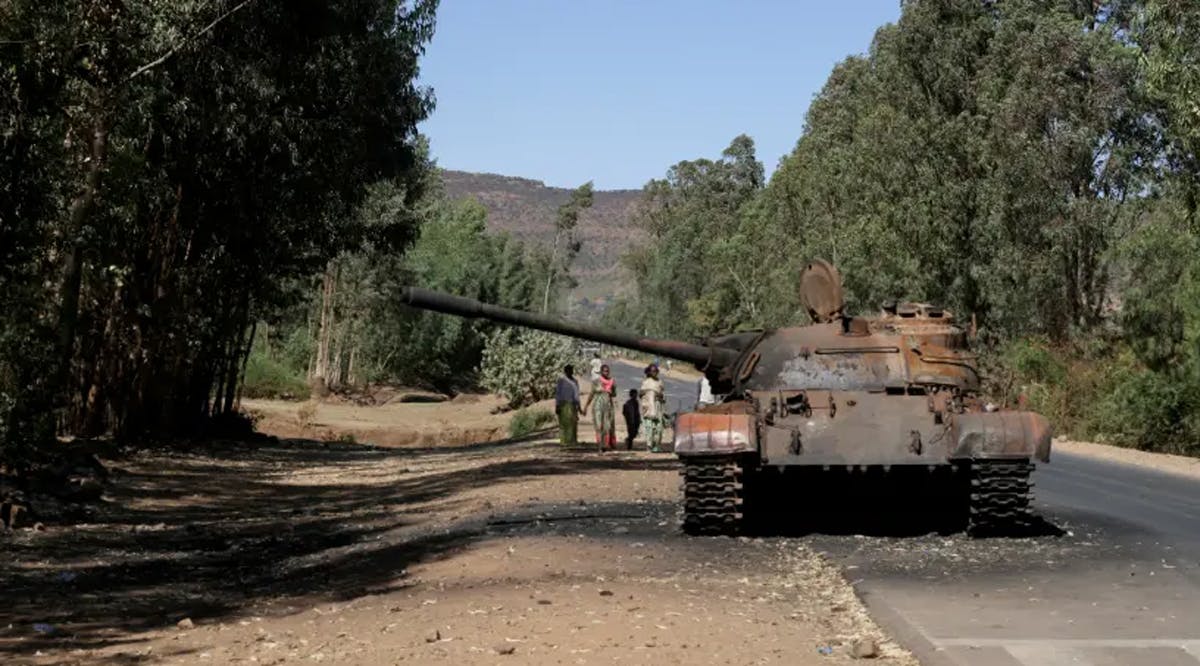 Israel to Evacuate Families of Diplomats from Ethiopia, Steps Up Travel Warning
Amid an escalating civil war in Ethiopia, Israel's Foreign Ministry on Saturday, November 6, announced it would begin evacuating the families of its diplomats stationed in the African country.
The Israeli diplomats themselves will continue to work at the Addis Ababa Embassy, ministry spokesman Lior Haiat said.
The ministry on Saturday also announced an updated travel warning for Ethiopia, after an advisory to avoid non-essential trips was issued on Wednesday, which followed a state of emergency announcement from the African country.
Ethiopia declared a nationwide state of emergency on Tuesday, a year into the civil war, and ordered residents of Addis Ababa to prepare to defend their neighborhoods amid fears that Tigrayan rebels were heading for the capital.
Israel's Saturday advisory recommended citizens planning to visit Ethiopia cancel their trip, and for those already there to leave immediately. On Wednesday, the advisory had only urged Israelis to refrain from going to conflict zones, and remain vigilant around the capital.
The advisories came as the fighting between the Ethiopian government and rebels intensified following a year of war that has killed thousands and displaced millions. (TOI / VFI News)
"Lord, we ask that you would protect the Israeli diplomats and their families who are in Ethiopia. We also pray that you would bring peace and end the civil war."
The articles included in this publication do not necessarily reflect the views or opinions of Vision for Israel. We try to provide accurate reporting on news pertinent to Israel, the Middle East, the diaspora, and Jewish issues around the world—and we hope that you find it both informative and useful for intercessory prayer.