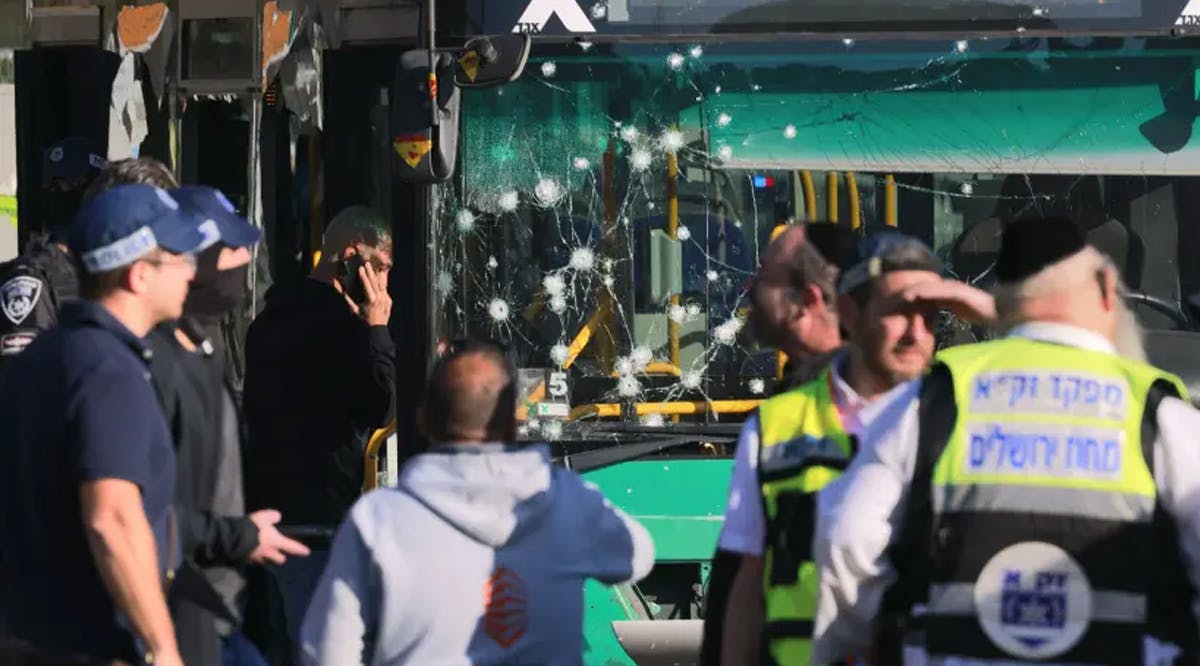 Jerusalem Bombings: Teenager Killed, 19 Others Injured
At least one person was killed and 19 people were wounded, in two explosions at bus stops to the entrance of Jerusalem on Wednesday morning, November 23, in what police are treating as a coordinated double terror attack.
The fatality was identified as a 16-year-old Aryeh Shechopek, who was on his way to a yeshiva in a nearby community when the explosion occurred. The Canadian citizen lived in the capital's Har Nof neighborhood.
Both explosions, one at the entrance to the city near the Central Bus Station, and the other in the Ramot neighborhood, occurred at bus stops during rush hour. The explosive devices were said to have been placed in bags left at the stations.
The first explosion, which happened shortly after 7 a.m. in Givat Shaul, injured 15 people, including two critically and another four seriously. Magen David Adom said that 12 people were transported to hospitals across the city for medical treatment.
The second explosion near the Ramot Intersection in northern Jerusalem took place several moments after the initial explosion. Three people were lightly injured in that attack.
The bombs were detonated remotely and were reportedly packed with nails and bolts to maximize casualties. One bus that was near the scene of the first attack was riddled with holes, showing the dispersion of shrapnel.
The second explosive device was most likely set up on the fence, according to an Israeli media report. Following an initial investigation at both scenes, police are treating the two explosions as a coordinated joint attack, and are looking for additional explosive devices across the city. (JPost / VFI News)
"God, we ask that You heal the wounded from the terrorist attacks, bring the perpetrators to justice, and prevent such attacks from happening again."
The articles included in this publication do not necessarily reflect the views or opinions of Vision for Israel. We try to provide accurate reporting on news pertinent to Israel, the Middle East, the diaspora, and Jewish issues around the world—and we hope that you find it both informative and useful for intercessory prayer.