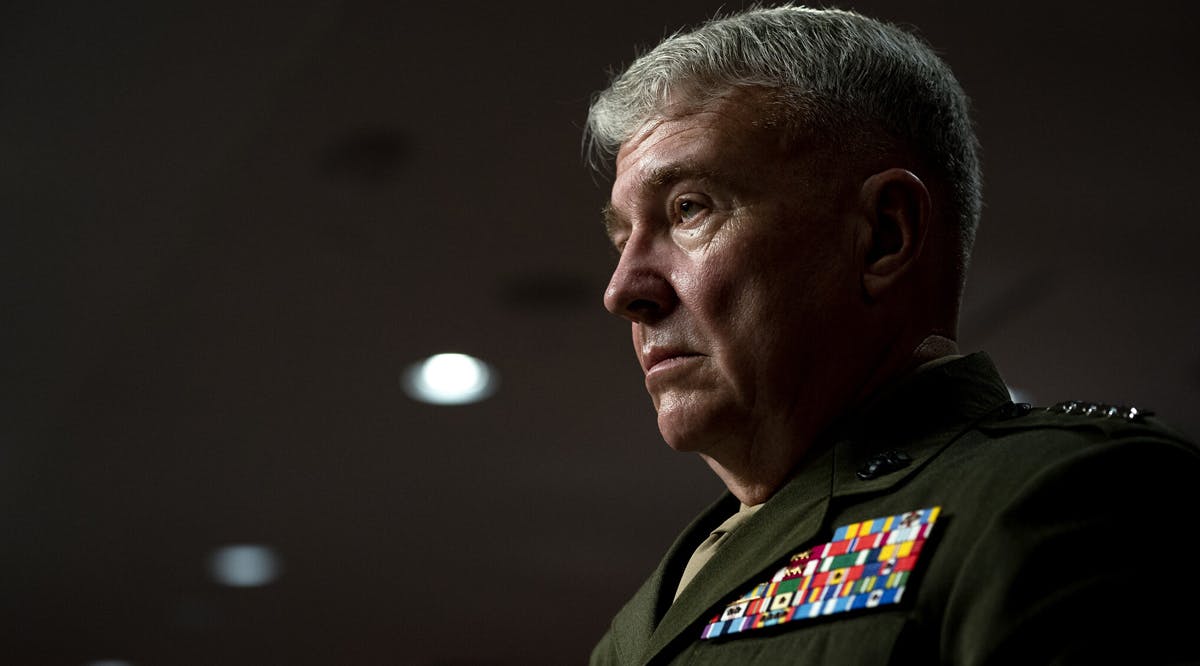 Iran Very Close to Bomb, Plans are Ready if Diplomacy Fails
A top US general said Iran has the ability to build a nuclear weapon in a very short time and that the US military is ready with other options to prevent this should diplomacy fail.
"Our president said they're not going to have a nuclear weapon," General Kenneth McKenzie, commander of US Central Command, told TIME magazine in comments published Wednesday, November 24. "The diplomats are in the lead on this, but Central Command always has a variety of plans that we could execute, if directed."
While other US officials have spoken in recent days of "other options" should efforts to bring Iran back to the nuclear deal fail, McKenzie's comments were the clearest to date as regards an American military option.
Reports in recent days have indicated that both the US and Israel believe Iran has pushed far enough ahead with its illegal enrichment program that it could build a nuclear weapon within a matter of weeks to months, should it choose to do so.
The UN nuclear watchdog told member nations in its confidential quarterly report last week that Iran has an estimated stock of 17.7 kilograms (39 pounds) of uranium enriched to up to 60% fissile purity, an increase of almost 8 kilograms since August. The highly enriched uranium is only a short technical step from becoming weapons-grade.
However, McKenzie said that Iran still did not have a weapon design small enough to fit on the top of a ballistic missile, nor did it have the technology for the warhead to survive re-entry from space.
Secretary of State Antony Blinken has spoken of "other options," although negotiator for the JCPOA talks Rob Malley, in an interview this week with the US broadcaster NPR, made it clear the United States was thinking foremost of economic pressure.
Nevertheless, Malley warned that Washington would not "sit idly" if Iran delayed progress at the talks. (TOI / VFI News)
The articles included in this publication do not necessarily reflect the views or opinions of Vision for Israel. We try to provide accurate reporting on news pertinent to Israel, the Middle East, the diaspora, and Jewish issues around the world—and we hope that you find it both informative and useful for intercessory prayer.