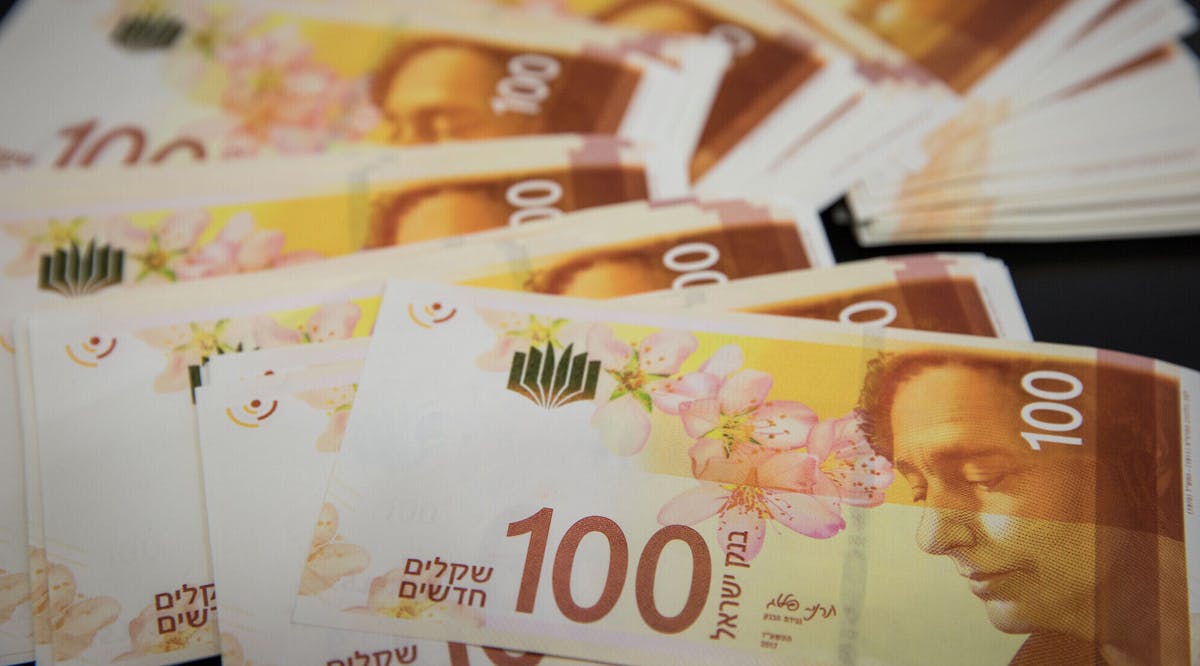 Shekel Spikes to 25-Year High Against Dollar, Highlighting Threat to Exporters
The shekel briefly spiked to a 25-year-high against the dollar on Thursday, October 28, reaching an exchange rate of 3.1005 shekels to the dollar, before receding slightly.
The euro also fell against Israel's currency, trading at around 3.6 euros to the shekel, near a 20-year low point.
The currencies inched apart again later Thursday amid ongoing fluctuations. The shekel had traded at around 3.6 to the dollar for several years, but more recently has been in the 3.2-3.3 range.
The currency's strength is due to factors including Israel's strong economy, foreign investments in Israeli companies moving capital into the country, Bank of Israel monetary policies and strong global equities markets, which can cause Israeli financial institutions to sell foreign currency as their exposure rises.
The strong shekel is beneficial for Israelis making purchases abroad or exchanging currency but harms exporters, who are paid in foreign currencies but pay expenses in shekels, sparking fears of production line closures and layoffs. The pandemic has also wreaked havoc on global supply chains, driving up shipping costs and other expenses.
The shekel's climb could also hurt some companies' competitive edge with foreign firms. The Manufacturers Association called an emergency meeting for Wednesday to discuss the situation for exporters.
Tech firms that receive revenue in dollars could also be harmed by the exchange rate.
The Bank of Israel said last month it plans to reduce its bond purchasing and tighten monetary policy. The bank is scheduled to meet on November 22 to discuss policy.
In January, the bank said it planned to buy $30 billion in foreign currency to stem the shekel's rise in 2021, and later said it was not limited to that amount. (TOI / VFI News)
"God, we thank You for the strength and success of Israel."