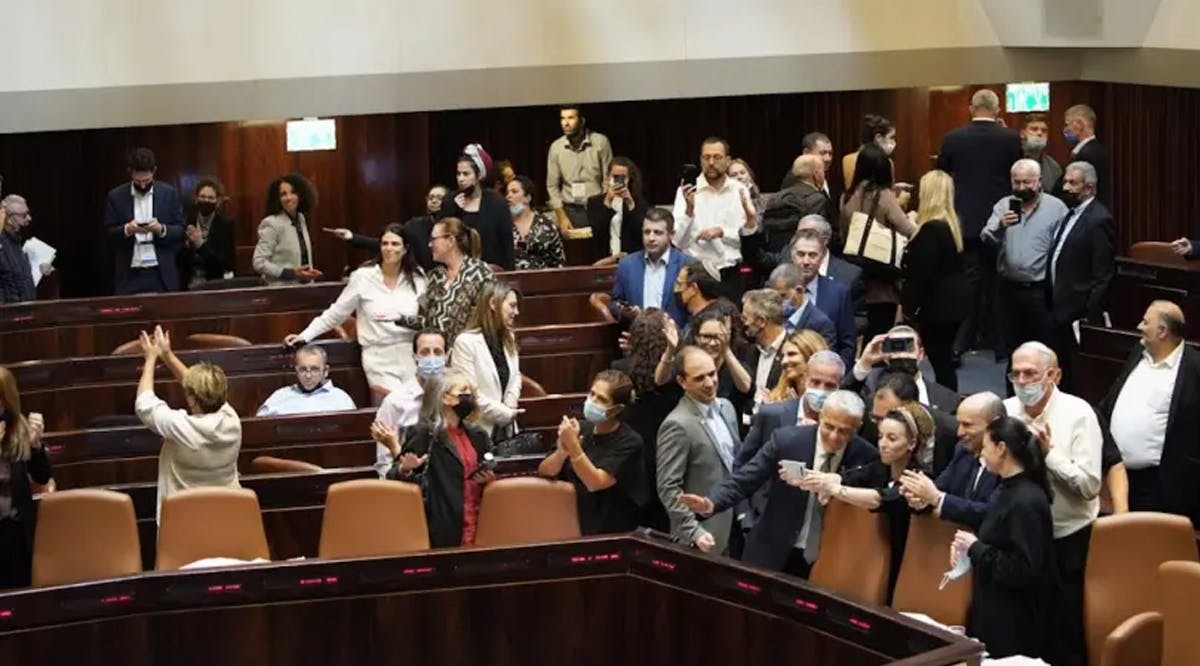 Israeli Election Avoided as State Budget Passes into Law after 3.5 Years
The Knesset passed the 2021 state budget into law in a 61-59 vote at 5:30 a.m. Thursday morning, November 4, giving Israel a new budget for the first time since March 15, 2018.
By the afternoon, it looked like the 2022 state budget would also be passed by the evening. But then Labor MK Emilie Moatti made a mistake in her vote on a budget clause on funding for school buildings, resulting in a 59-59 vote, and the Finance Committee had to be reconvened to correct the error.
The Likud celebrated the win. MK Miki Zohar said Bennett's prediction that the coalition would win every vote was proven false.
When the vote on the first budget was announced, coalition MKs applauded and embraced each other in joy. The MKs went to sleep for a few hours and resumed voting on Thursday, passing the Economic Arrangements Law.
Prime Minister Naftali Bennett praised the budget's passage, writing on Twitter that he was proud that Israel finally had a budget.
The budget needed to pass into law by November 14 to prevent the Knesset from being automatically dispersed, which would have initiated elections in February.
According to the coalition agreement, now that a budget has been passed, if elections are initiated for the remainder of the term, the caretaker prime minister will be Foreign Minister Yair Lapid and not Bennett.
The Knesset then passed in a 61-57 vote the Economic Arrangements Law which includes key reforms, including raising the retirement age for women, a congestion tax in the Tel Aviv area and a controversial reform in kosher certification.
Bennett told reporters in the Knesset that the 2022 budget would pass and that after that, his government would serve all sectors of the population. (JPost / VFI News)
"God, we thank You for allowing our leaders to agree on a plan for Israel and Your people."