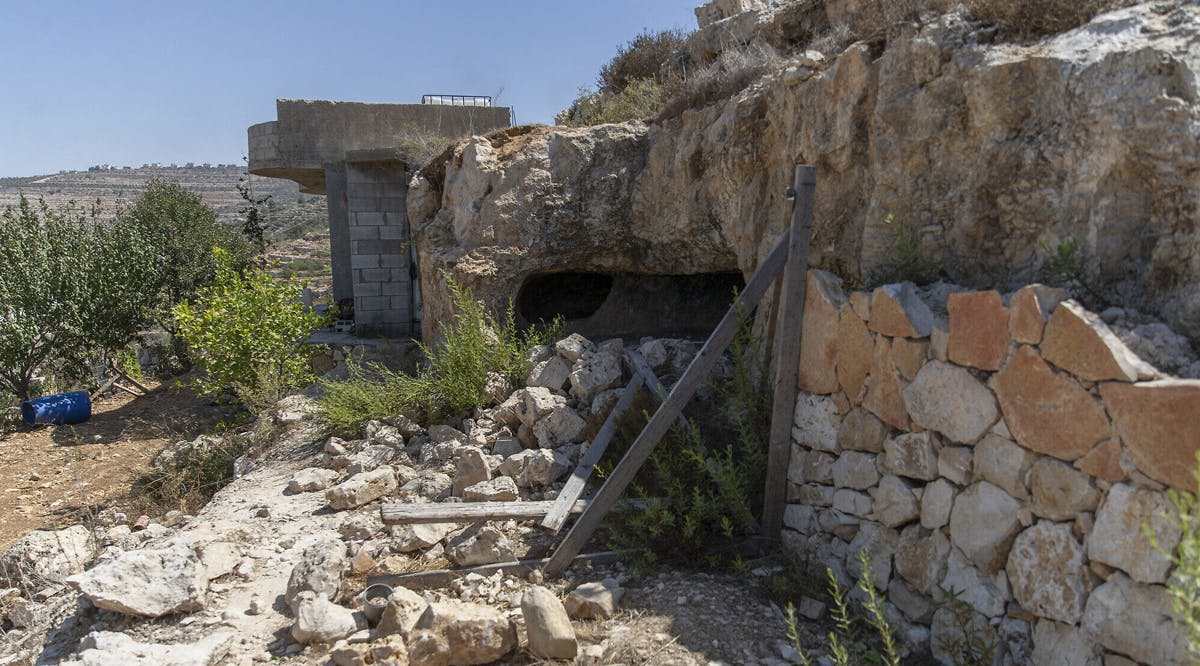 Large Explosives Cache Found in West Bank Town
Israeli security forces early Monday, September 27, carried out further operations in the West Bank to disrupt alleged plans for major terror attacks, using new intel gained following the arrest of some 20 suspected members of a Hamas cell.
It was the second straight night Israeli troops operated in the town of Bidu, near Jerusalem. Three Hamas gunmen were killed in a shootout with soldiers the night before.
In the latest raids, forces found a significant cache of explosive devices intended to be used in a terror attack in the capital in the coming days, according to television reports Monday.
The "kilograms of explosives" were hidden in a well whose exact whereabouts were determined after the Shin Bet internal security service interrogated the cell's mastermind and other members, the reports said.
A spokesperson for the Israel Defense Forces declined The Times of Israel's request for further information, citing the ongoing investigation.
The military said at least seven suspected members of the Hamas cell were arrested during arrest raids overnight Saturday, September 25, and at least five other suspected terrorists were killed after they opened fire at IDF troops. Five guns were also confiscated in the raids, along with large amounts of ammunition. Several other members of the group had been arrested on the preceding nights.
It is estimated that the West Bank operations to dismantle the terror network will continue in the coming days, as the IDF believes some members are still on the loose.
Officials said the cell had planned an immediate major terror attack. (TOI / VFI News)
Put on the whole armor of God, that you may be able to stand against the schemes of the devil. - Ephesians 6:11