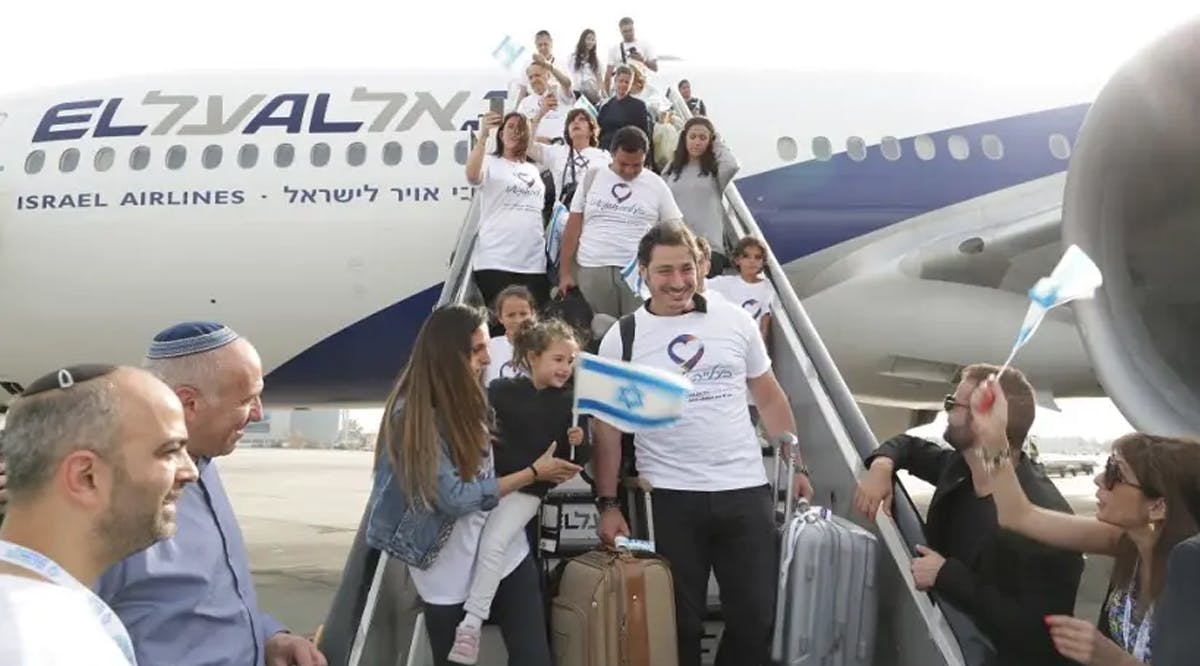 Aliyah Up 31% in 2021
Aliyah (immigration) to Israel has bounced back strongly in 2021 so far with some 20,360 arriving in Israel to date, compared to 15,598 during the corresponding period in 2020, an increase of 31%.
The figures come ahead of the national holiday, Aliyah Day, on October 13, which celebrates immigrants to Israel from around the world.
At the same time, aliyah will still likely be much lower than the level reached in 2019, the last full year before the COVID-19 pandemic, when some 34,000 new immigrants arrived.
The final tally of immigrants for 2020 was 20,000, a 33% increase over the figures as of October that year.
If aliyah continues at the same rate for the last three months of 2021 as 2020, the final number of immigrants for this year will likely be between 26,000 and 27,000.
That would be approximately a 22% decrease over the 2019 figures. Aliyah that year was, however, especially high, the highest in a decade.
According to the data, the largest source of aliyah this year has been Russia, with 5,075 immigrants arriving (which marks a 5% decrease from last year), and the US, with 3,104 (who made aliyah with the help of Nefesh B'Nefesh), up 41% from the first nine months of 2020.
Meanwhile, 2,819 immigrants have come from France (a 55% increase), 2,123 from Ukraine (4% increase), 780 from Belarus (69% increase), 633 from Argentina (46% increase), 490 from the United Kingdom (20% increase), 438 from Brazil (4% increase), and 373 from South Africa (56% increase).
Finally, 1,589 have come from Ethiopia, compared with 285 immigrants the previous year thanks to Operation Zur Israel, led by the Jewish Agency and the Aliyah and Integration Ministry, which helped immigrants reunite with their families after decades of being apart.
Jerusalem is now home to 2,184 of this year's new immigrants, with 2,122 moving to Tel Aviv, 2,031 to Netanya, 1,410 to Haifa, and 744 to Ashdod. Meanwhile, Ra'anana, Beit Shemesh, Nahariya, Beersheba and Bat Yam have all absorbed more than 600 immigrants this year. (JPost / VFI News)
"Do not neglect to show hospitality to strangers, for thereby some have entertained angels unawares." - Hebrews 13:2