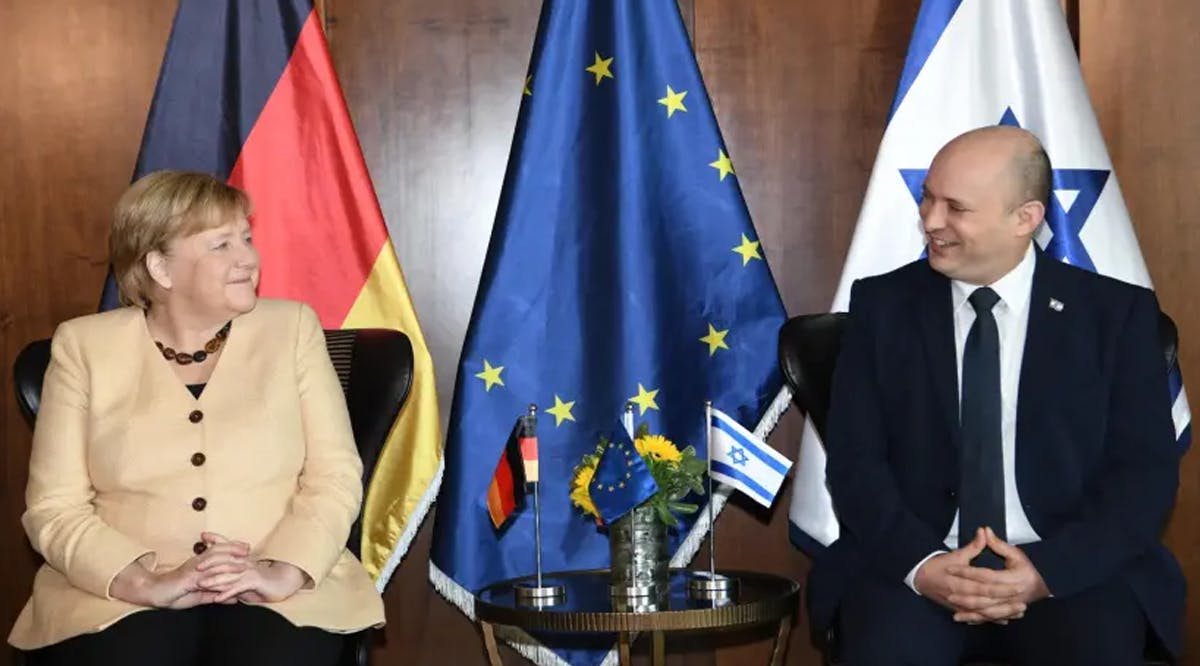 Talks With Iran Must be Renewed Urgently
Iran should rejoin negotiations to renew its deal with world powers to restrain its nuclear program, German Chancellor Angela Merkel said Sunday during a press conference with Prime Minister Naftali Bennett in Jerusalem.
"Iran's uranium enrichment has made the topic into an urgent matter," she said. "The nuclear agreement is not ideal, but we are now in a difficult situation because the Iranians are not entering talks and are continuing to enrich uranium."
Iran left the talks in Vienna about a possible return to the 2015 nuclear deal in June and has been obfuscating whether it intends to return to negotiations ever since, while advancing its nuclear program farther than ever before.
"Without an agreement, we will be in a worse situation," Merkel said. "The message to Iran is unequivocal: Return to the negotiating table."
Bennett said the world "is waiting, and the Iranians are killing time, and the centrifuges are spinning."
Israel would ensure with actions, not just words, that Iran will never have a nuclear weapon because it would be an existential threat, he said.
"One can only imagine the degree of damage [Iran] would cause if the world knew that behind their bullying is a nuclear weapon," Bennett said. "There is no point in trying to appease the Iranians; they interpret appeasement as weakness... This is a critical time, and Germany's position is very important."
Merkel was in Israel for a visit marking the end of her 16 years in office. Her likely replacement is Social Democrats leader Olaf Scholz, pending coalition negotiations. She held a one-on-one meeting with Bennett, joined a full cabinet meeting and met with President Isaac Herzog.
"I want to use this opportunity to emphasize that the topic of Israel's security will always be of central importance and a central topic of every German government," Merkel said.
"It is not only matters that affect our past that play a part, but also our look to a common future," she said. (JPost / VFI News)
"Blessed are the peacemakers, for they shall be called sons of God." - Matthew 5:9