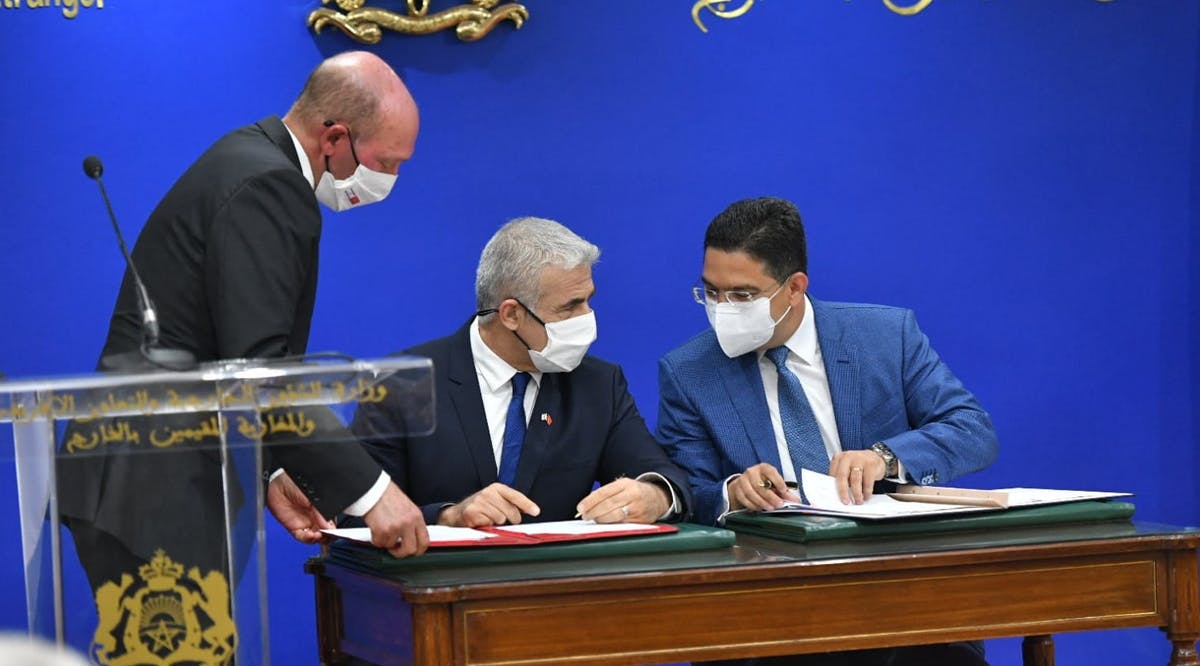 Morocco to Approve Aviation, Culture, and Sport Agreements with Israel
The government of Morocco, which last year normalized ties with Israel, announced on Saturday, October 16, that it was set to discuss and then potentially ratify two new agreements signed with Israel in the fields of aviation, as well as culture and sports.
"The [government] meeting will be devoted to the review of two cooperation agreements between the Government of the Kingdom of Morocco and the Government of the State of Israel, signed on August 11, 2021 in Rabat, the first concerning air services with a draft law approving this agreement while the second provides for cooperation in the fields of culture and sports," the government said in a statement reported by the Agence Marocaine de Presse.
The agreements were originally signed by Foreign Minster Yair Lapid and Moroccan Foreign Minister Nasser Bourita during the former's trip to the north African nation in August.
Lapid was in Morocco for the first official visit by an Israeli top diplomat since 2003, and the highest-level trip since an agreement was signed by Jerusalem and Rabat last year to reestablish ties after some two decades. .
The agreement with Morocco came as part of a wave of diplomatic agreements between Israel and Arab states, including the United Arab Emirates, Bahrain, and Sudan. (TOI / VFI News)
"And let us consider how to stir up one another to love and good works, not neglecting to meet together, as is the habit of some, but encouraging one another, and all the more as you see the Day drawing near." - Hebrews 10:24-25