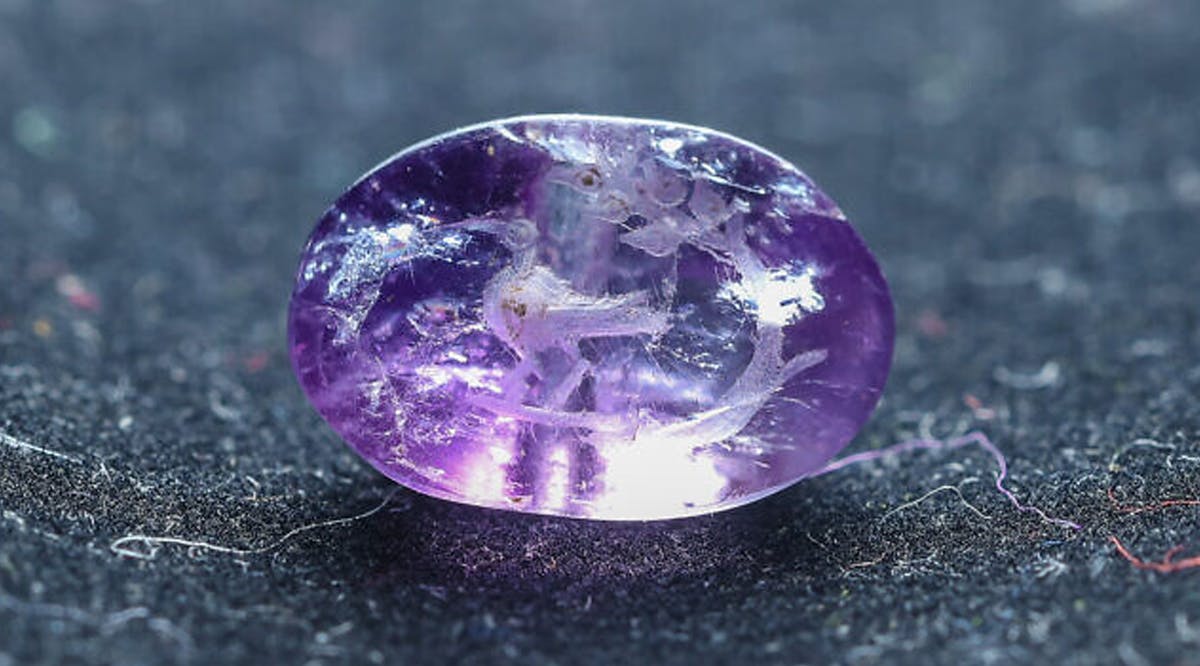 Exclusive Perfume of Cleopatra and the Temple Found in Jerusalem
The first-ever depiction of the Balm of Gilead, the exclusive perfume of Cleopatra and the Temple, may have been found in Jerusalem.
Inscribed on the 2000-year-old amethyst seal, which was worn as a ring, there appears a bird and next to it a branch that apparently depicts the famous plant. In ancient times, this expensive plant went by multiple names including biblical persimmon, bosem or balsam, and even the Balm of Gilead. This amethyst seal was discovered at the Foundation Stones of the Western Wall, north of the City of David. This may be the first depiction discovered in the entire world with an engraving of the famous plant.
This biblical persimmon plant, which is not at all related to the orange persimmon fruit that we are familiar with today, is known from biblical and historical sources and was used during the Second Temple Period as one of the more expensive ingredients for producing the Temple incense perfume, in addition to medicines and ointments.
According to the historian Josephus, Mark Antony gifted valuable persimmon orchards that formerly belonged to King Herod, to his beloved, Cleopatra.
Some commentators identify the persimmon in the list of gifts given by the Queen of Sheba to King Solomon.
This surprise discovery was found at the Emek Tzurim National Park operated by the City of David, where archaeological remains are sifted by volunteers and archaeologists. Participants were sifting soil from Israel Antiquities Authority excavations conducted along the foundation stones of the Western Wall, when they saw the 2,000-year-old tiny oval stone that served as a seal during the Second Temple Period. (INN / VFI News)
The suggestions, opinions, and scripture references made by VFI News writers and editors are based on the best information received.

Want to see more from VFI? Follow us on Facebook! Our official Facebook name is Vision for Israel. Follow us there and please hit "like" if you like us.