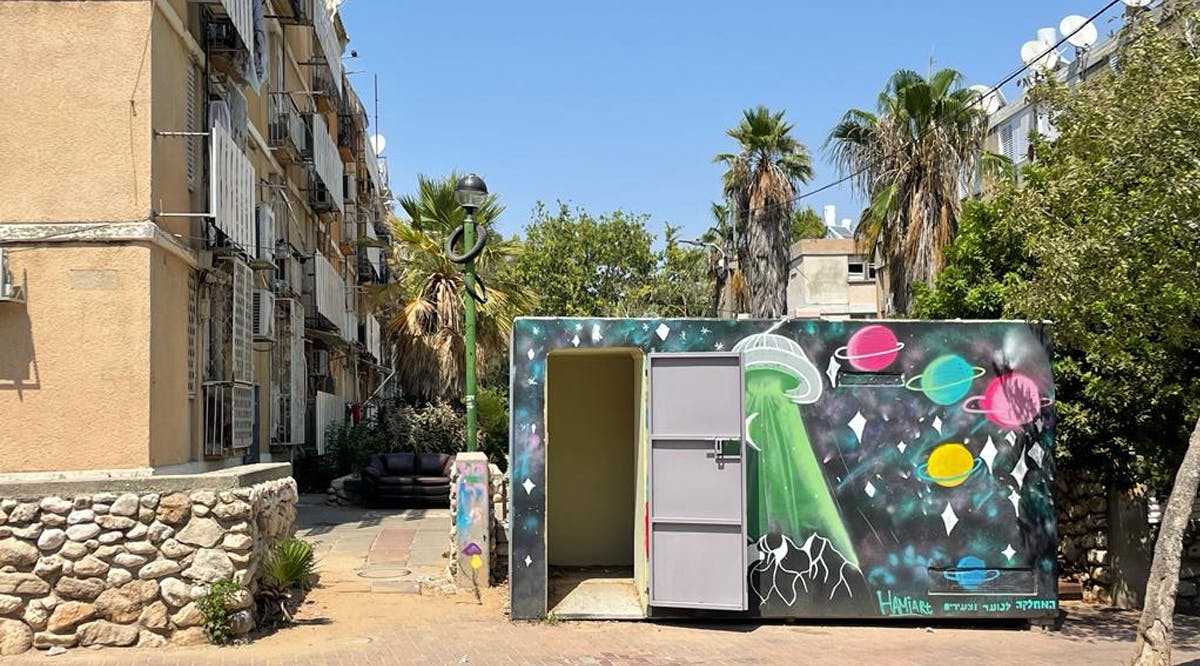 As Rockets Rain Down, Many Vulnerable Ashkelon Residents Still Lack Adequate Shelter
On the third day of Operation Breaking Dawn, and as rocket alerts rang out repeatedly, Ashkelon's streets were largely silent. But in some corners of the city, an underground community emerged in municipal shelters.
Occupants of such shelters who spoke to the media on Sunday, August 7, said they would rather be in their own homes. But they were forced to choose between comfort and safety, being among the roughly 40,000 Ashkelon residents who — despite being just some 10 kilometers (7 miles) from the Gaza Strip's northern border — still do not have access to adequate shelter from rockets.
While several types of shelters provide protection against volleys from Gaza — among them protected rooms within personal apartments, reinforced building stairwells, shared shelters within buildings, and public shelters in neighborhoods — these residents said they do not have appropriate access to any of these options. With only seconds to run for cover once an air raid siren sounds, even the minute it takes to leave an apartment building and run exposed down the street to a shelter may be too long.
Sitting in the corner she had claimed at one municipal shelter, Ksenia, 49, said she had already spent two weeks here last May, during Operation Guardians of the Wall. "I have asthma, I was in the ICU with coronavirus," said the Russian native who declined to share her last name. "I can't run from the fourth floor to the bottom of the stairwell in seven seconds. Also, we don't have a proper shelter." The army also shut Zikim Beach near the Gaza border and began blocking traffic between Ashkelon and Sderot. (TOI / VFI News)
"God, we ask that you protect your people from dangers within their land, that you shield them from missiles and that you maintain their homes in good condition, so that they are able to find shelter in them."