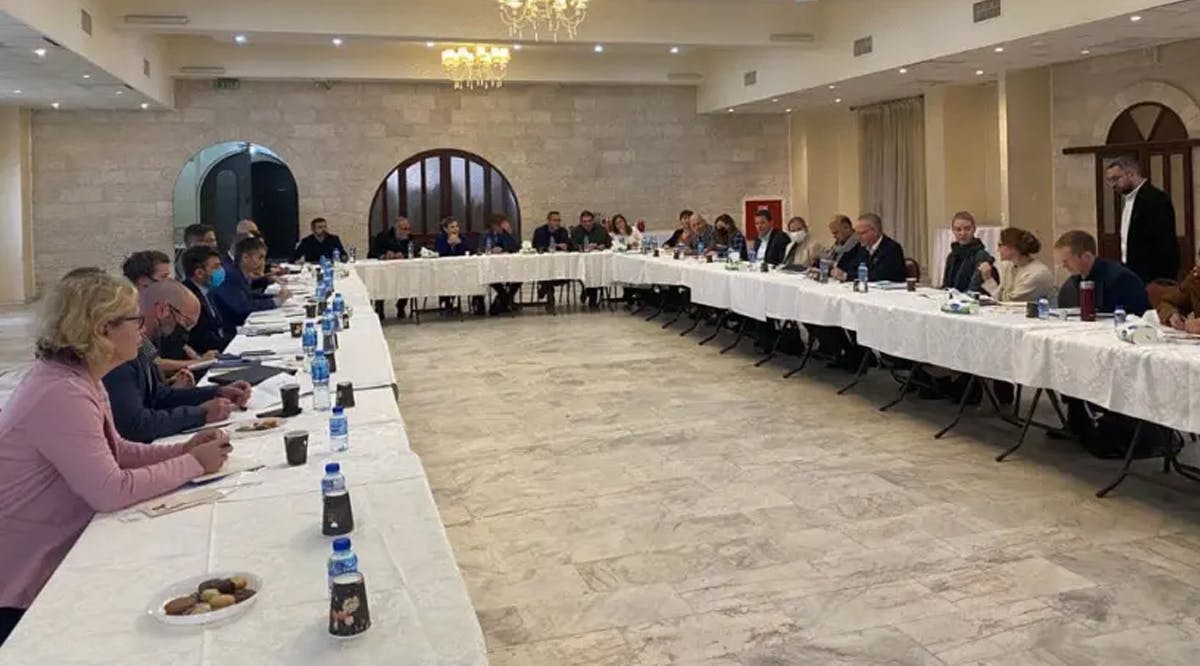 Europe-funded NGO Supports 'Armed Struggle' against Israel
An NGO funded by the European Union and others has affirmed its support for an "armed struggle" against Israel.
In a statement released Saturday night, May 13, the Gaza-based Palestinian Center for Human Rights (PCHR) said it "affirms the right of the Palestinian people to resist the occupation by all available means, including armed struggle, all the way to achieve their legitimate rights, end the occupation and establish their independent state."
The Swiss government approved a $380,000 grant to PCHR for the years 2021-2024, requiring the NGO to sign a contract committing to "refrain from incitement to violence or hatred."
The EU granted €475,000 to PCHR in 2022 for "promoting and protecting human rights." The NGO, however, said, "Starting in 2020, PCHR will employ all its resources and energy in this trajectory," referring to the International Criminal Court's investigation of Israel for alleged war crimes.
In addition, the government of Ireland approved an €81,000 grant to PCHR in 2021, while the government of Norway gave $680,000 to PCHR in 2019-2021.
NGO Monitor vice president Olga Deutsch said: "PCHR is known for its biased positions on Israel. They have long maintained close ties to the terror group PFLP, and have been one of the leading voices working to criminalize Israel at the International Criminal Court in The Hague."
"This latest statement takes their activities outside the realm of political discourse, and openly incites to violence against Jews, and justifies terror," she added. "The EU itself rules out any support for organizations [that] incite to violence, and we hope Brussels and other EU member states will act swiftly to cut their financial support to PCHR." (JPost / VFI News)
"The bloodthirsty hate a person of integrity and seek to kill the upright." - Proverbs 29:10