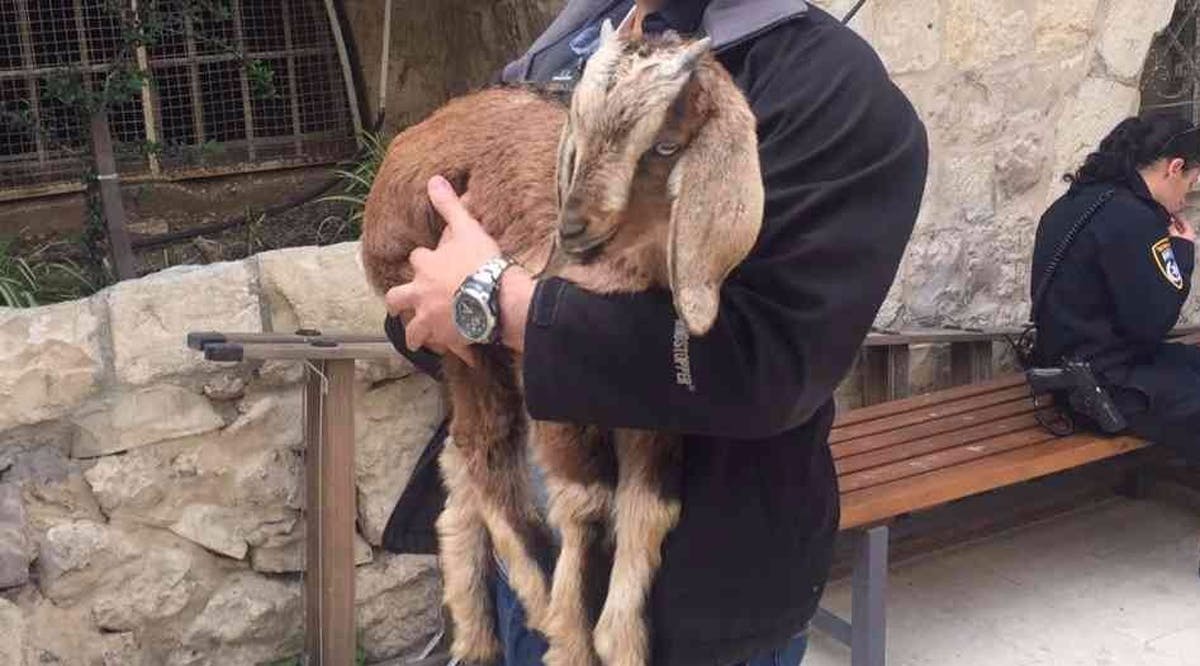 Six Extremist Jews Arrested for Planning Animal Sacrifice atop Temple Mount
Six Jews in their 20s were arrested Thursday morning, April 14, after police suspected they were planning to sacrifice a goat at the Temple Mount in Jerusalem's Old City ahead of Passover.
The suspects, residents of Jerusalem and Jewish settlements in the West Bank, were detained and taken in for questioning after police found a goat in one of the suspects' homes.
The "Returning to the Mount" extremist group, which advocates the construction of a third Jewish temple on the site that once housed the two biblical temples, has circulated a flier offering a cash prize to anyone who managed to offer a living sacrifice on the Temple Mount, and to anyone arrested trying to do so.
The "Returning to the Mount" group said that in addition to the arrests, a number of their members have received phone calls from the Shin Bet warning them not to proceed with their plans. "Despite all this, the goats are on their way to Jerusalem."
Israeli authorities have vowed to stop any attempts to bring sacrificial animals to the complex, as they have in years past.
"Police will continue to operate in Jerusalem and anywhere else together with all security agencies, 24/7, covertly and overtly, against any person who attempts to violate the order and laws in place at the Temple Mount and the other holy sites in the city," a police statement read.
The statement added that "publications that raise suspicion of a potential criminal violation will be treated accordingly." (TOI/VFI News)
"God, we ask that You bring peace to the Temple Mount during this Passover season."