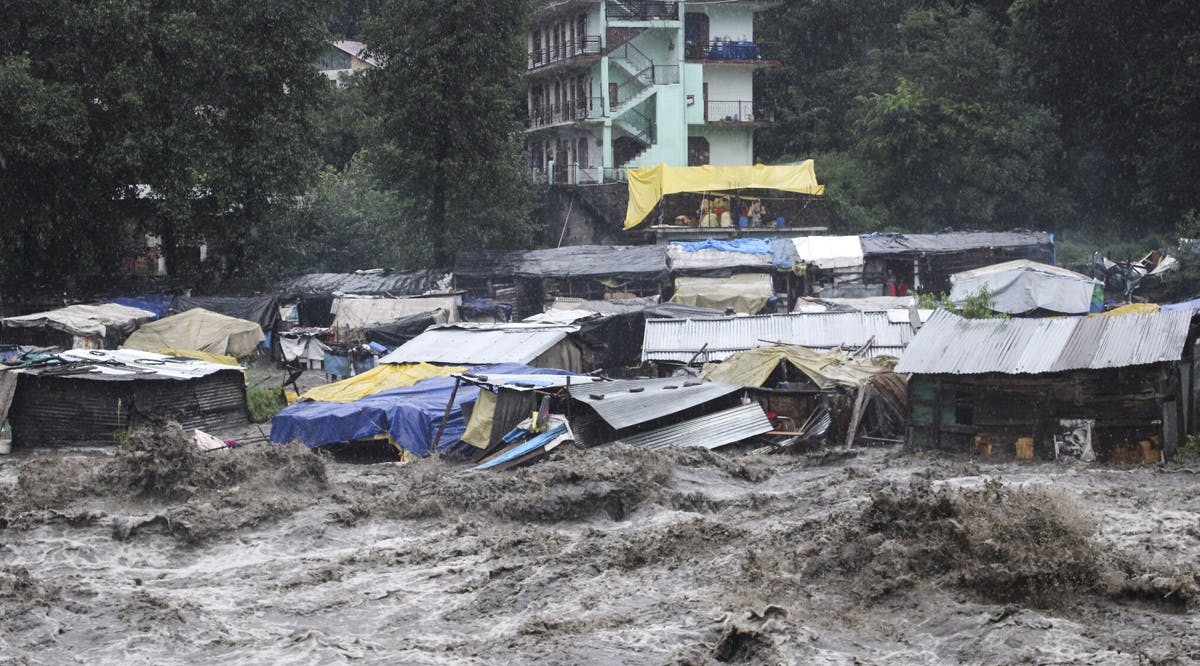 Foreign Ministry Says Around 200 Israelis Still Unreachable as Monsoons Lash India
After heavy monsoon rains caused deadly floods in northern India, friends and families of a number of Israelis have reported to the Foreign Ministry that they are unable to reach their loved ones.
Around 200 Israelis are currently unreachable, the Foreign Ministry said Tuesday, July 11. The Foreign Ministry said in a statement that "in recent hours, a number of requests have arrived about those unable to be reached."
According to Israel's consulate in New Delhi, the problem comes primarily from damaged communications infrastructure and lack of reception.
There are currently no indications that any Israelis have been hurt in the floods. Israeli media reported that hundreds more Israelis are known to be stuck in northern areas where roads have become blocked and the internet is down.
Landslides and flash floods in the country's north have killed at least 15 people. India's weather agency has forecast more heavy rains in the north in the coming days. It said monsoon rains across the country have already brought about 2% more rainfall than normal. (TOI / VFI News)
"God, we pray for the families of the monsoon victims and we ask that You comfort them while they mourn. We hope that all of the Israelis that cannot be found presently will soon return safely to their homes and families. Let us pray that the Indian people will not experience more floods and that all damages can be restored soon."