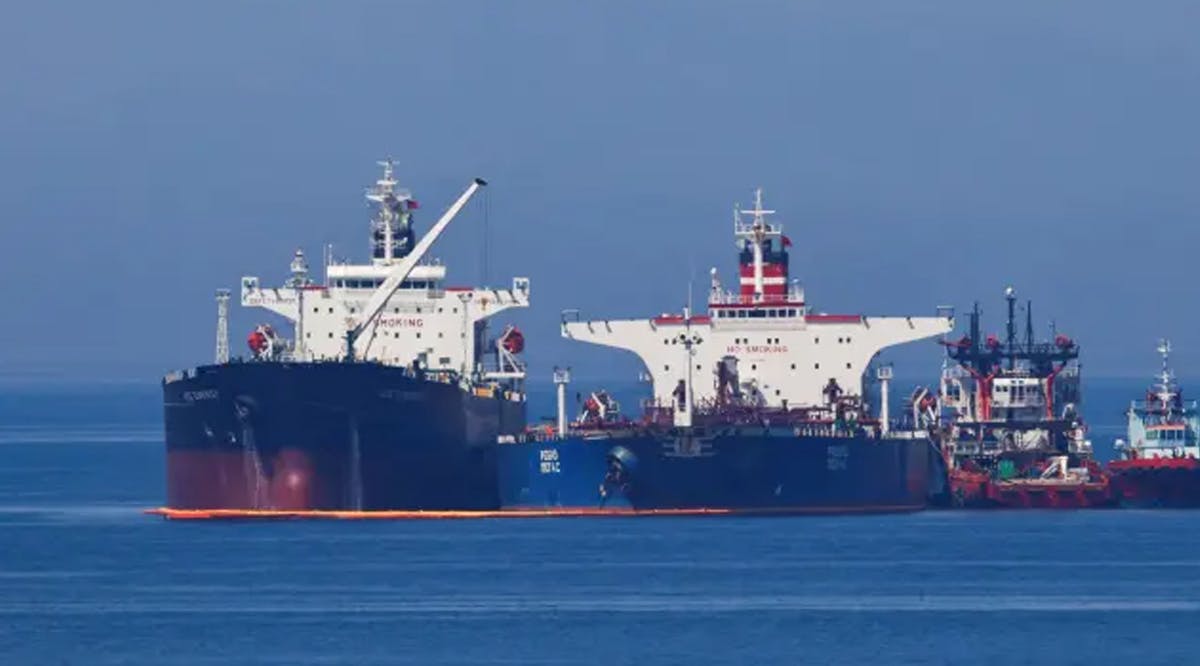 Iran's Revolutionary Guards Seize Commercial Ship in Gulf - US Navy
Iran's Revolutionary Guards "forcibly seized" a commercial ship in international waters in the Gulf on Thursday, July 6, and the vessel was possibly involved in smuggling, a US Navy spokesperson said.
The US Navy had monitored the situation and decided not to make any further response, US 5th Fleet spokesperson Commander Tim Hawkins said.
British maritime security company Ambrey said it was aware of an attempted seizure by Iranian forces of a small Tanzanian-flagged tanker, around 59 nautical miles northeast of the Saudi Arabian port city of Dammam. "Iran regularly intercepts smaller tankers it suspects of smuggling oil," the company added in a note.
The US Navy said last Wednesday that it had intervened to prevent Iran from seizing two commercial tankers in the Gulf of Oman, in the latest in a series of attacks on ships in the area since 2019.
Since 2021, "Iran has harassed, attacked or seized nearly 20 internationally flagged merchant vessels," the US Navy said.
Meanwhile, Iranian President Ebrahim Raisi has embarked on a rare Africa tour (which includes Kenya, Uganda, and Zimbabwe) in the latest diplomatic efforts to reduce the Islamic Republic's isolation by forging new alliances. (JPost / VFI News)
"The evil deeds of the wicked ensnare them; the cords of their sins hold them fast." - Proverbs 15:22