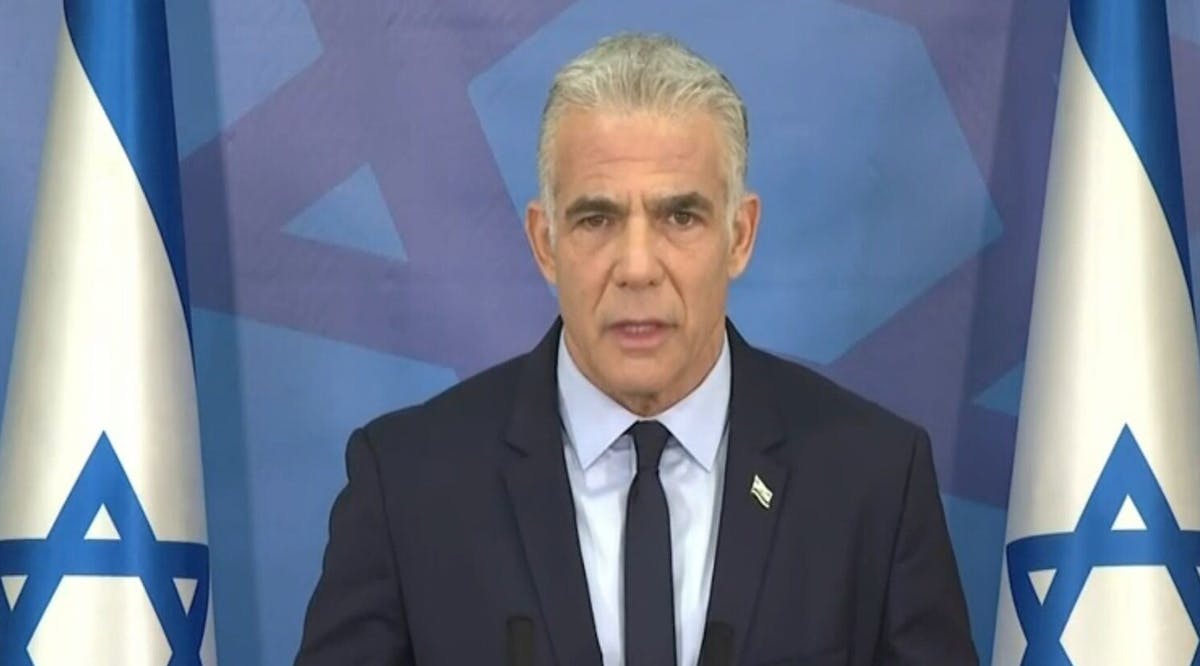 Lapid Offers a New Path to Residents of Gaza: Livelihood, Dignity, and Peace
In his first public statement since the close of the three-day military operation against the Palestinian Islamic Jihad terror group in the Gaza Strip, Prime Minister Yair Lapid addressed Gazans and said, "There is another way," pointing to the Abraham Accords as a potential paradigm of peace, rather than war.
"I want to turn from here to the residents of Gaza and tell them: There is also another way. We know how to protect ourselves from anyone who threatens us, but we also know how to provide work, livelihood, and a life of dignity to anyone who wants to live in peace by our side," Lapid said in televised remarks made from the Israel Defense Forces' Tel Aviv headquarters.
"There is another way to live. The path of the Abraham Accords, of the Negev Summit, of innovation and economy, of regional development and joint projects. The choice is yours. Your future depends on you," the prime minister said, in a rare appeal directly to Gazan residents, rather than to their leaders, the Hamas terror group.
His message comes at the close of Operation Breaking Dawn, which Israel initiated to address an immediate terror threat posed by Islamic Jihad against residents of Israel's south. (TOI / VFI News)
"Lord, we pray that you will bring your peace which surpasses all understanding into this situation. We ask that you help us live in peace within our communities, with mutual respect and amicability between all residents of our land."