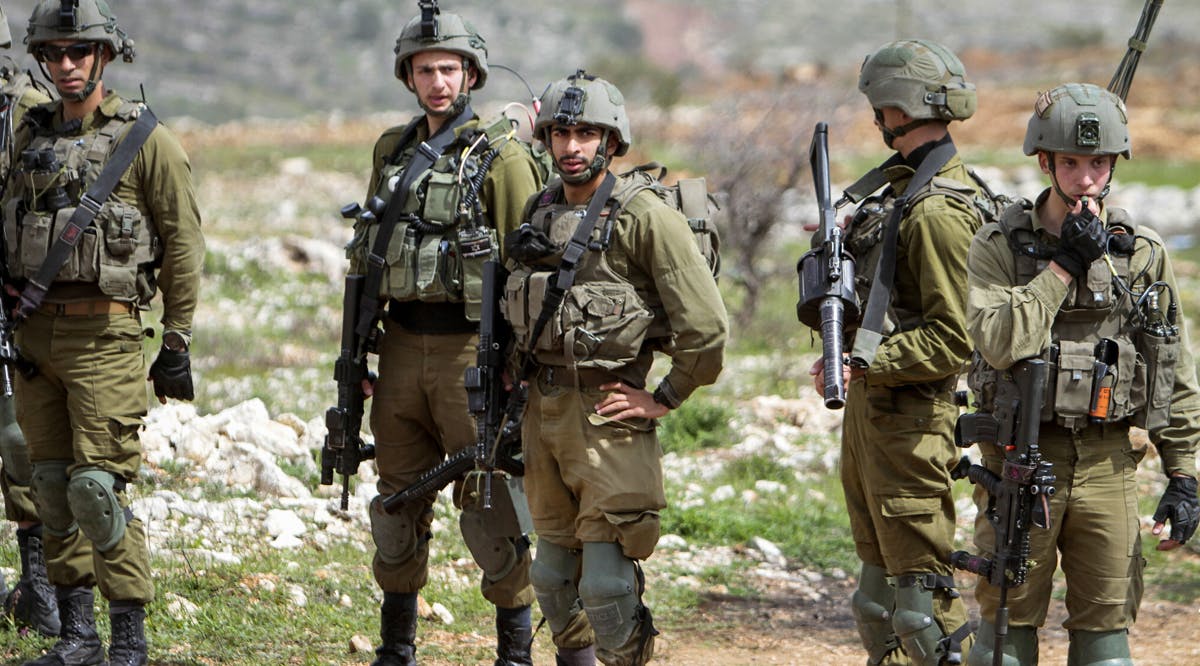 Gantz Orders Deployment of 1,000 Soldiers to Reinforce Police after Terror Attacks
Defense Minister Benny Gantz on Wednesday, March 30, ordered the bolstering of police forces with 1,000 Israel Defense Force soldiers following a string of deadly terror attacks. The combat soldiers — who are still in training — will be deployed to the borders of the West Bank, as well as within Israeli cities, according to police needs, Gantz's office said.
Gantz said that since four people were killed in a stabbing and ramming attack in Beersheba last week, the West Bank had been bolstered with 12 extra battalions and the border with the Gaza Strip with another two.
There have been another two terror attacks this week, the more recent of which, on Tuesday night in Bnei Brak, killed five people, one of them a police officer. Two Border Police officers were killed in the previous attack in Hadera on Sunday night.
Gantz said the defense establishment would focus on locating potential attackers on social media, foiling attempts of Palestinians to enter Israel illegally, and disrupting weapon deals. The military will also offer logistical assistance to the police if required. The moves came following a meeting of top defense and military officials.
"The IDF is prepared for a variety of scenarios, is acting and will act as necessary to maintain the daily routine of Israeli residents," IDF chief Aviv Kohavi said at the meeting, according to a statement. (TOI / VFI News)