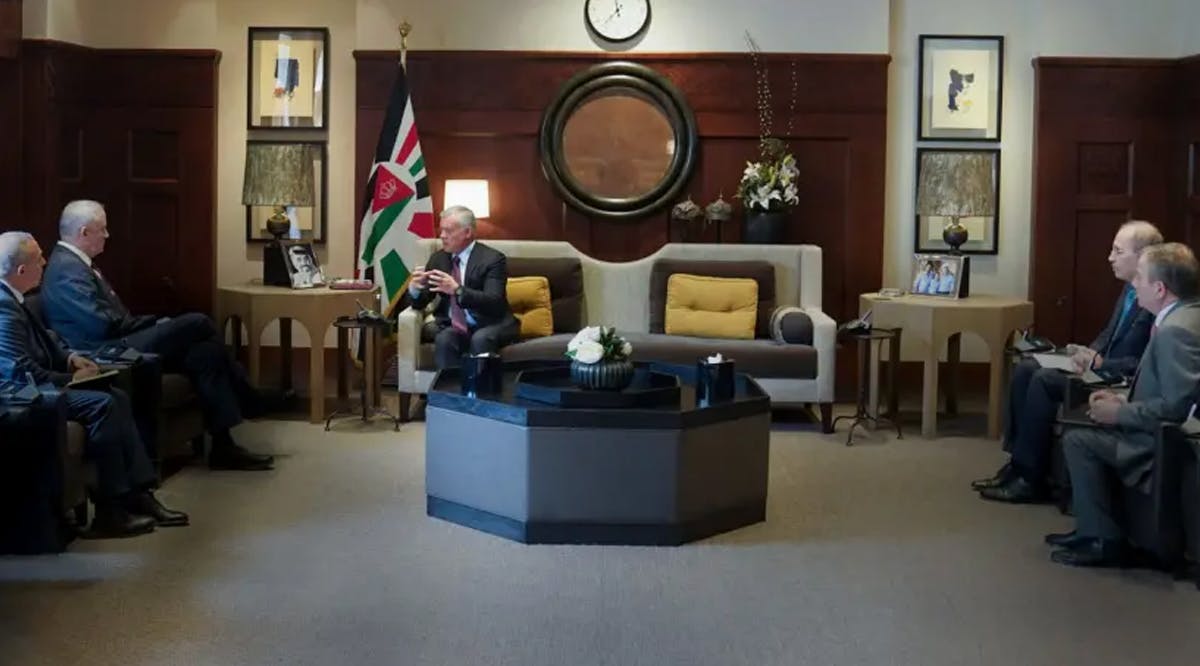 Israel Turns to Jordan to Prevent Violence with Herzog, Gantz Visits
Israel has pushed closer to Jordan in a massive effort to prevent an outbreak of Israeli-Palestinian violence next month that could destabilize both countries.
President Isaac Herzog is set to make the first-ever "public and official" visit to Jordan, either by himself or by any of his predecessors since the country's founding in 1948, according to a presidency spokesperson.
Herzog and King Abdullah will discuss "deepening Israeli-Jordanian relations, maintaining regional stability with an emphasis on the upcoming holiday period, strengthening peace and normalization, and the many latent opportunities in relations between Israel, Jordan, and the wider region," the President's Office said.
Past presidents and Herzog have gone to Jordan, but always in secret meetings publicized only after the fact. Herzog will meet with Abdullah in his palace, just one day after Defense Minister Benny Gantz visited and a week after Public Security Minister Omer Bar-Lev was in Jordan to meet with the country's Foreign Minister Ayman Safadi.
Abdullah on Monday, March 28, made a rare visit to Ramallah, his first in five years, to discuss with Palestinian Authority President Mahmoud Abbas the threat from the religious fervor that could be caused by the overlap next month of the Passover, Easter, and Ramadan. The conjunction of the three festivals last year helped spark tensions in Jerusalem, ethnic Israeli-Arab violence, and an 11-day war with Gaza. (JPost / VFI News)
"God, we ask that you instill peace during the visit and that you calm the hostilities among the people."