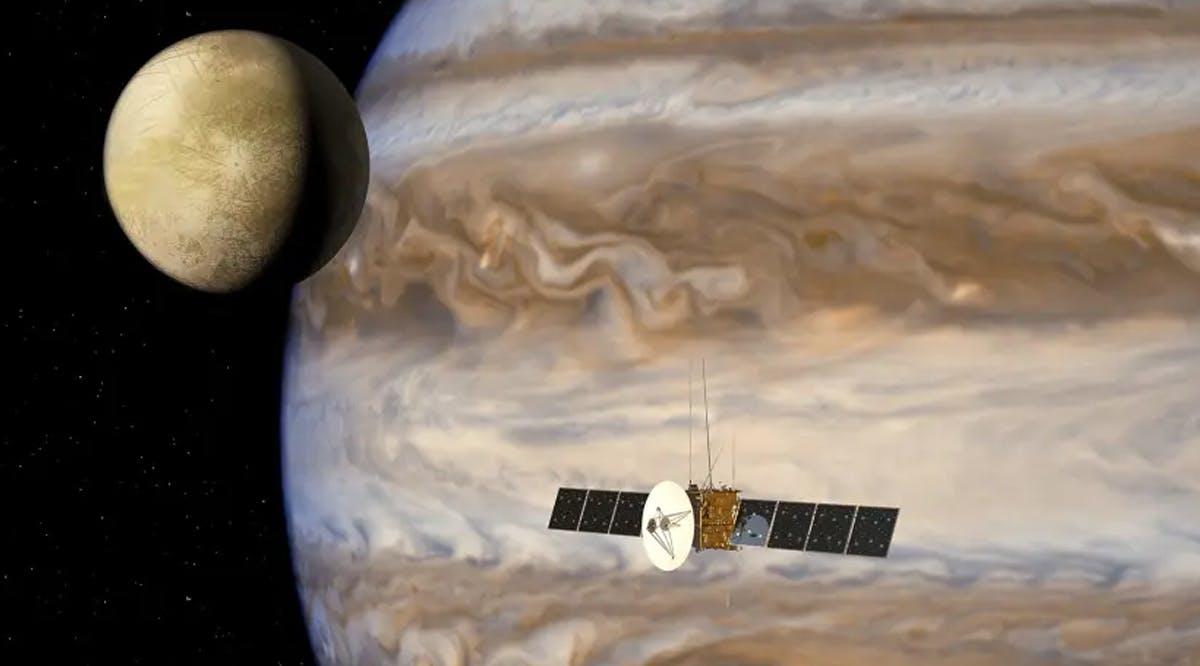 ESA's JUICE Mission to Jupiter with Israeli Tech Launches Successfully
The European Space Agency's (ESA) JUICE mission launched successfully on Friday, April 14, from the European spaceport in Kourou, French Guiana after its originally-planned launch on Thursday was postponed because of poor weather.
The JUICE (Jupiter Icy Moons Explorer) mission is the ESA's biggest mission ever, and Israel's participation is funded by the Israel Space Agency, which falls under the auspices of the Science and Technology Ministry. This is the first time that Israeli technology is traveling to another planet.
The probe was launched on an Ariane 5 rocket on its 900-million-kilometer journey, first doing a flyby of Venus and then three flybys of Earth. This will help the probe build up momentum for a slingshot ride to Jupiter.
It is expected to arrive at Jupiter in July 2031, when it will begin its dedicated four-year mission: Circling the largest planet in the solar system nearly 100 times while studying its atmosphere as well as exploring three of its most important moons, Ganymede, Callisto, and Europa.
Joining the JUICE mission is a major experiment led by Prof. Yohai Kaspi and Dr. Eli Galanti from Weizmann that will analyze Jupiter's atmosphere. "What we're doing is sending a radio beam from the spacecraft to Earth and when it goes through the atmosphere, it gets distorted which lets us get temperature readings," Kaspi told Israeli media.
"We will build a 3D map of Jupiter's temperature, which no one has ever done before," he said, noting that the JUICE mission will be complementary to the data gleaned from Juno. (JPost / VFI News)
The suggestions, opinions, and scripture references made by VFI News writers and editors are based on the best information received.

Want to see more from VFI? Follow us on Facebook: https://www.facebook.com/visionforisrael and hit "like" if you like us!