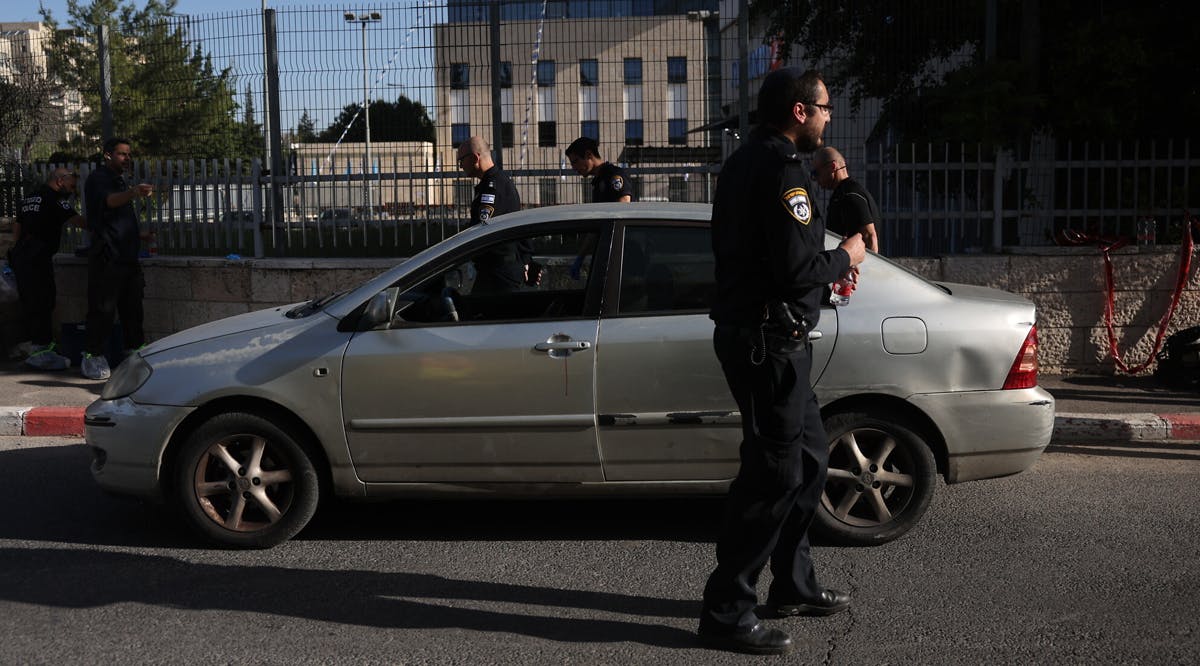 Two Men Hurt in Terror Shooting in East Jerusalem's Sheikh Jarrah
Two Israeli men were shot and wounded in a terror attack in East Jerusalem's Sheikh Jarrah neighborhood on Tuesday morning, April 18, police and medics said.
The Magen David Adom ambulance service said its medics treated the two victims, aged 50 and 48, at the scene in moderate condition and took them to hospitals in the capital. The Shaare Zedek and Hadassah Hospital Mount Scopus medical centers said the pair were listed in stable condition.
Police said officers were at the scene, on Pierre Van Paassen Street, investigating the shooting and searching for the terrorist, who fled. The weapon apparently used in the attack, a makeshift "Carlo" submachine gun, was found by officers nearby, police said.
The victims were in a car when they came under fire and according to Hebrew-language media reports, they were heading to morning prayers at the Tomb of Simeon the Just, in Sheikh Jarrah.
The neighborhood, parts of which were historically known as Shimon Hatzadik, has become one of Jerusalem's tensest in recent years.
"Large police forces of the Jerusalem District continue to carry out extensive searches in the area and in more distant areas," police said in a statement several hours after the attack, adding that officers, special forces, a canine unit, and a police helicopter were participating in the manhunt for the terrorist. (TOI / VFI News)
"God, we hope that the victims of this vile terrorist attack remain stable and are able to fully recuperate. We ask that the culprit will soon face justice for their crimes and that our people will be able to pray in their chosen places of worship without feeling that their lives are constantly threatened."