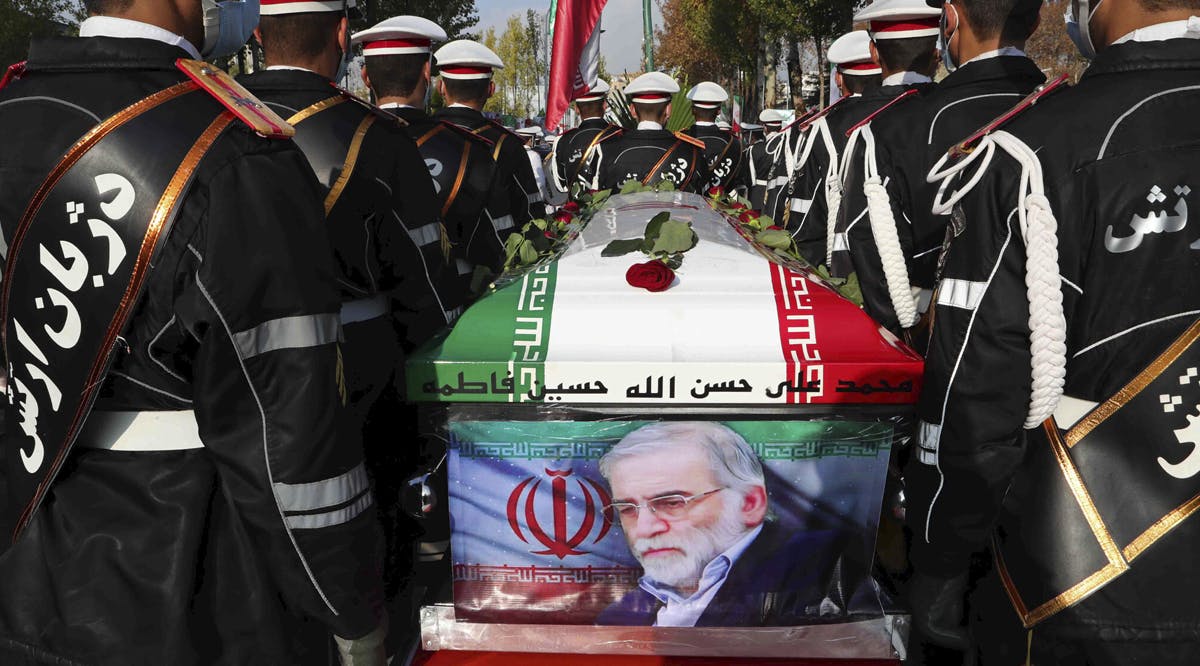 Iran Indicts 14 over Killing of its Top Nuclear Scientist Blamed on Israel
Fourteen people have been indicted in connection with their alleged roles in the 2020 killing of a top nuclear scientist, in an attack that Tehran has blamed on Israel, an Iranian state news agency said Monday, September 26.
According to the report by Islamic media, the 14 were charged on a number of counts, including "corruption on earth, contribution to intelligence and espionage for the Zionist regime, collusion aimed at disrupting Iran's security, and endangering the Islamic country's security."
There were no details given on the identity of 12 of the 14 people, including their nationalities. Iran frequently arrests, jails, and executes individuals it accuses of spying for foreign nations, without offering proof. Iran has blamed Israel for killing its top nuclear scientist, Mohsen Fakhrizadeh, with a remote-controlled machine gun while he was traveling in a car outside Tehran.
Fakhrizadeh, identified by Israel as the father of Iran's rogue nuclear weapons program, was assassinated in the sophisticated hit reportedly led by a Mossad team.
Iran has threatened revenge for the killing. Israel has not publicly commented on the allegation that it was responsible, though former Mossad chief Yossi Cohen confirmed last year that Fakhrizadeh was long in the spy agency's sights. (TOI /VFI News)
"God, we ask that you protect us from false allegations and that you assist in the full disclosure of accurate events, so that truth and justice can prevail. We hope that no more innocent people are accused and that prosecutions are established more cautiously."