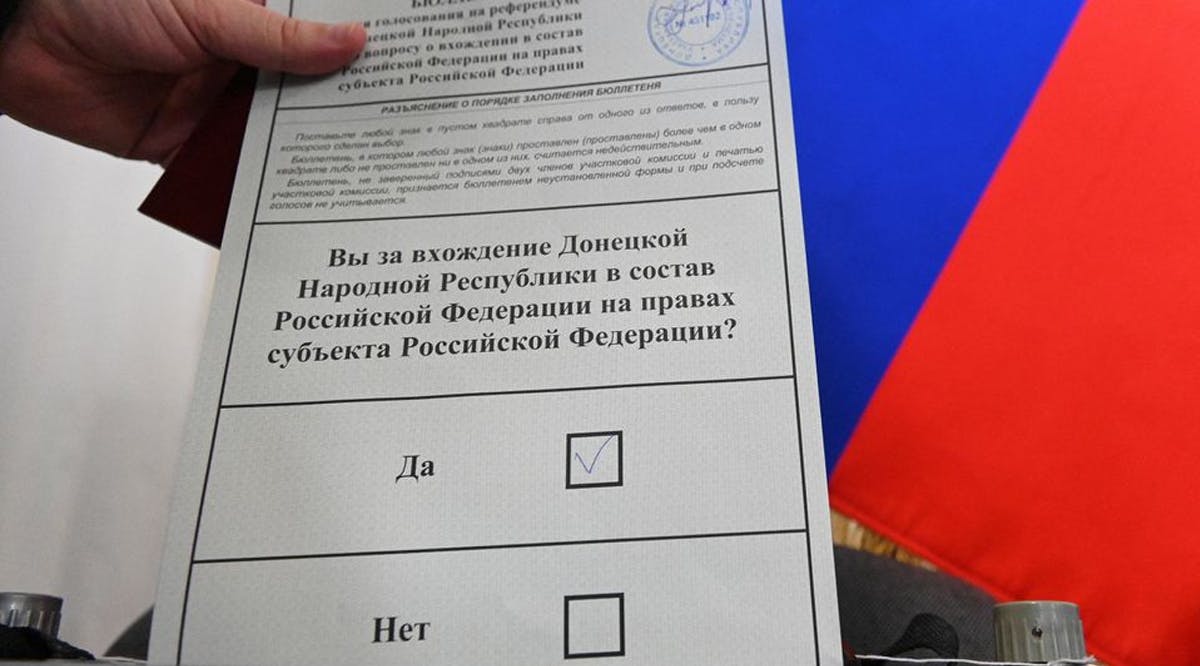 Israel Rejects Annexation Votes in Occupied Ukraine as Russian Proxies Claim Victory
Officials in three Moscow-occupied regions of Ukraine on Tuesday, September 27, claimed victory in referendums for a merger with Russia amid international condemnation of sham ballots.
The local poll body in the southern Zaporizhzhia region said 93.11% of voters opted for Russian annexation after all the ballots were counted. In Kherson, also in the south, authorities said 87.05% of voters opted for Russian annexation after a vote count was completed. In the eastern Lugansk region controlled by pro-Russia separatists, 98.42% opted for annexation by Russia, Russian news agencies said, citing local authorities.
Ukraine and its allies have denounced the so-called referendums as a sham and said the West would never recognize the results of the ballots that have dramatically ratcheted up the stakes of Russia's seven-month invasion.
On Tuesday, Israel joined their ranks, with the Foreign Ministry saying in a statement that Jerusalem "recognizes the territorial integrity and sovereignty of Ukraine, and will not recognize the results of the referendums in its eastern districts."
Israel's clear rejection of the votes could further raise tensions with Moscow. Jerusalem has sought to maintain cordial relations with Russia despite criticizing the invasion of Ukraine, both due to Russia's control of Syrian airspace and its large Jewish community. (TOI / VFI News)