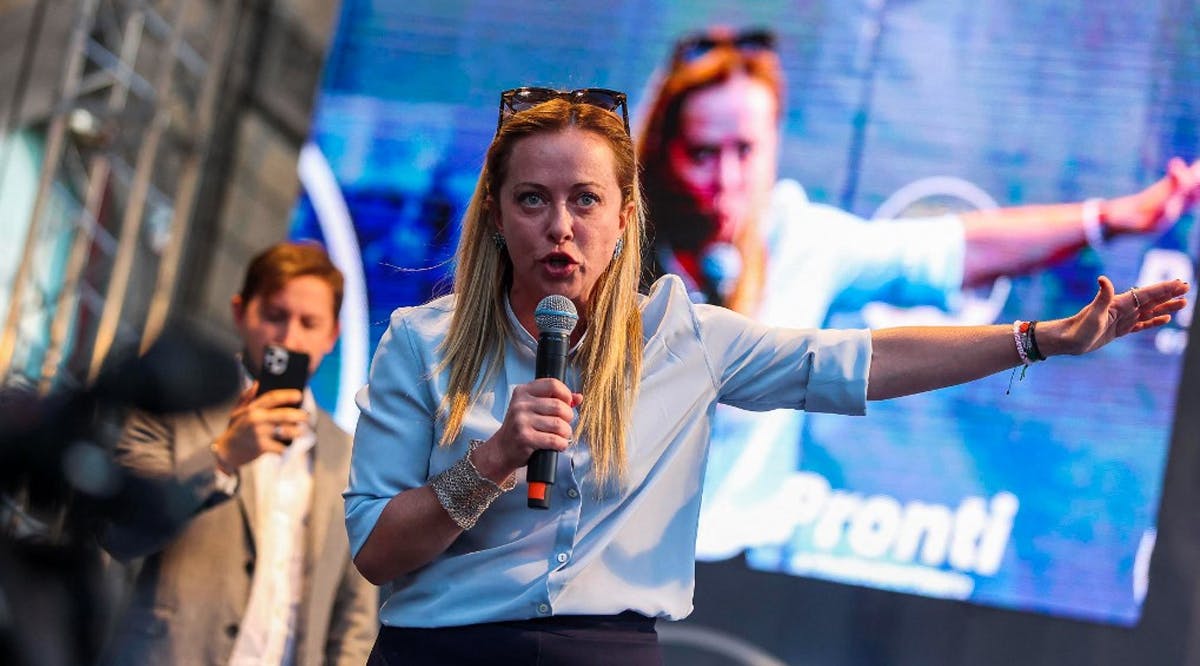 Italy's Meloni Portrays Herself as Strong Supporter of Israel, Rejects Fascist Past
Italy's Giorgia Meloni, who is on track to become the country's first far-right leader since Mussolini in World War II, has long tried to distance herself from her party's fascist past and indicated she would be a strong supporter of Israel, even boasting of ties to the Likud party.
Meloni's "Brothers of Italy" came top in Sunday's general elections (September 25), winning some 26 percent of the vote, and her right-wing coalition looks set to secure a majority in both houses of parliament.
There was no immediate reaction from Israel, with results coming as the country celebrated the Jewish New Year. But Israel has in the past sought to boycott far-right European parties that have come to power — as it did with Austria's Freedom Party, which was founded by former Nazis. Brothers of Italy, which Meloni founded in 2012, is a political descendant of the Italian Social Movement (MSI), formed by supporters of fascist dictator Benito Mussolini after World War II.
Soaring in popularity — up from just 4% four years ago — the party uses a symbol featuring a tri-colored flame that had been an icon of MSI. Brothers of Italy is headquartered at the same address, on Via della Scrofa in central Rome, where MSI set up its offices in 1946, media reported.
Both the US and EU on Monday indicated a willingness to work with Meloni, but cautioned against any possible human rights abuses in Italy.
"We have handed fascism over to history for decades now, firmly condemning the loss of democracy, the outrageous anti-Jewish laws, and the tragedy of World War II," Meloni said in a recent interview with an Israeli newspaper. (TOI/VFI News)
"You, Lord, will keep the needy safe and will protect us forever from the wicked." - Psalm 12:7