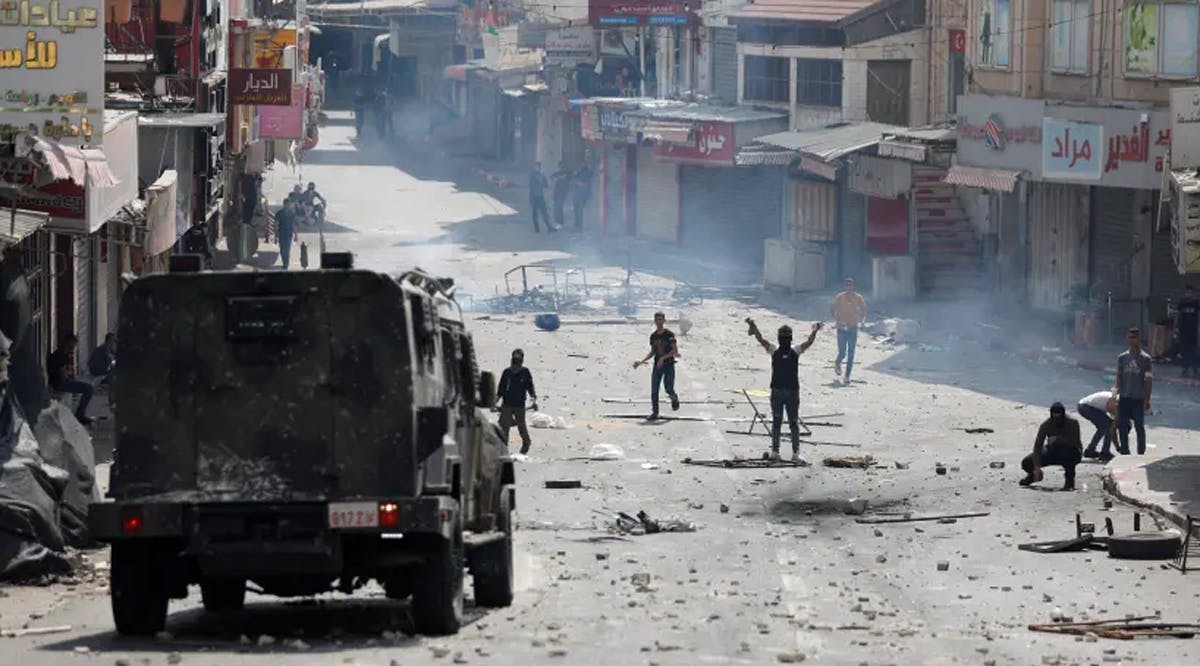 Only 36% of Israelis Believe Next Gov't Should Push Two-State Solution 
Just 36% of Israelis either "strongly" or "somewhat" agree that the government formed after the election should try to advance a two-state solution to the Israeli-Palestinian conflict, according to the Israel Democracy Institute's Voice of Israel Index for the month of September.
Among Jewish Israelis, that number is just 31%, while among Arab Israelis it is 60%, the survey found. The numbers among both Jews and Arabs went down from a similar survey in February 2021, when 50% of Israelis believed that the government should try to advance the two-state solution – 44% Jewish and 79% Arab.
The data was published a day after Prime Minister Yair Lapid claimed in his speech at the United Nations General Assembly on Thursday, September 22, that most Israelis supported the two-state solution. The current survey shows that a strong majority believes that this is not relevant for the next government.
The survey also asked Israelis whether the country should carry out a military attack against Iran's nuclear facilities even without American agreement, with almost half (49%) answering that they "strongly" or "somewhat" agreed that Israel should do so. This includes 55% of Jewish Israelis and 17% of Arab Israelis, the survey found. (JPost / VFI News)
"So Israel will live in safety; Jacob will dwell secure in a land of grain and new wine, where the heavens drop dew." - Deuteronomy 33:28