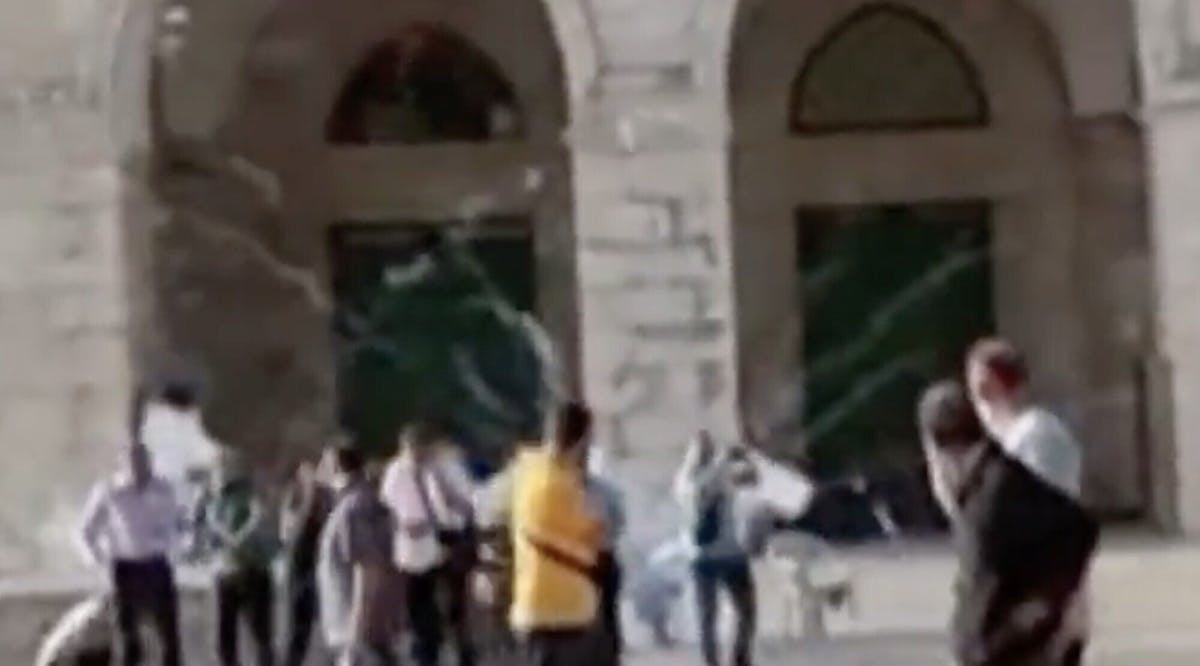 Palestinians, Police Scuffle as Jews Visit Temple Mount on Rosh Hashanah; 4 Arrested
Palestinians scuffled with police in Jerusalem's Old City Monday morning, September 26, as Jewish visitors toured the flashpoint Temple Mount to mark the Jewish New Year.
According to police, a group of young Palestinians barricaded themselves overnight in the Temple Mount's Al-Aqsa Mosque and began launching fireworks from within as the Rosh Hashanah visits began.
A video released by the police appeared to show fireworks being shot from an alcove above a door to the mosque, which a spokesman for the force accused the Palestinians of "desecrating." Police later put out further footage showing rocks being hurled from a door to the mosque and several masked suspects emerging to throw stones, before retreating back inside.
Clashes also took place around the nearby Lion's Gate to the Old City, with police saying rioters threw rocks at officers.
At least four people were arrested. "The visits [by Jews] to the Temple Mount are taking place alongside Muslim prayers as usual," police spokesman Eli Levi said. There were no immediate reports of injuries. (TOI/ VFI News)
"God, we thank you for giving us your holy place in the temple mount and we ask that you protect us as we visit and pray without being interrupted, insulted, or having our lives endangered as a result."
The articles included in this publication do not necessarily reflect the views or opinions of Vision for Israel. We try to provide accurate reporting on news pertinent to Israel, the Middle East, the diaspora, and Jewish issues around the world—and we hope that you find it both informative and useful for intercessory prayer.