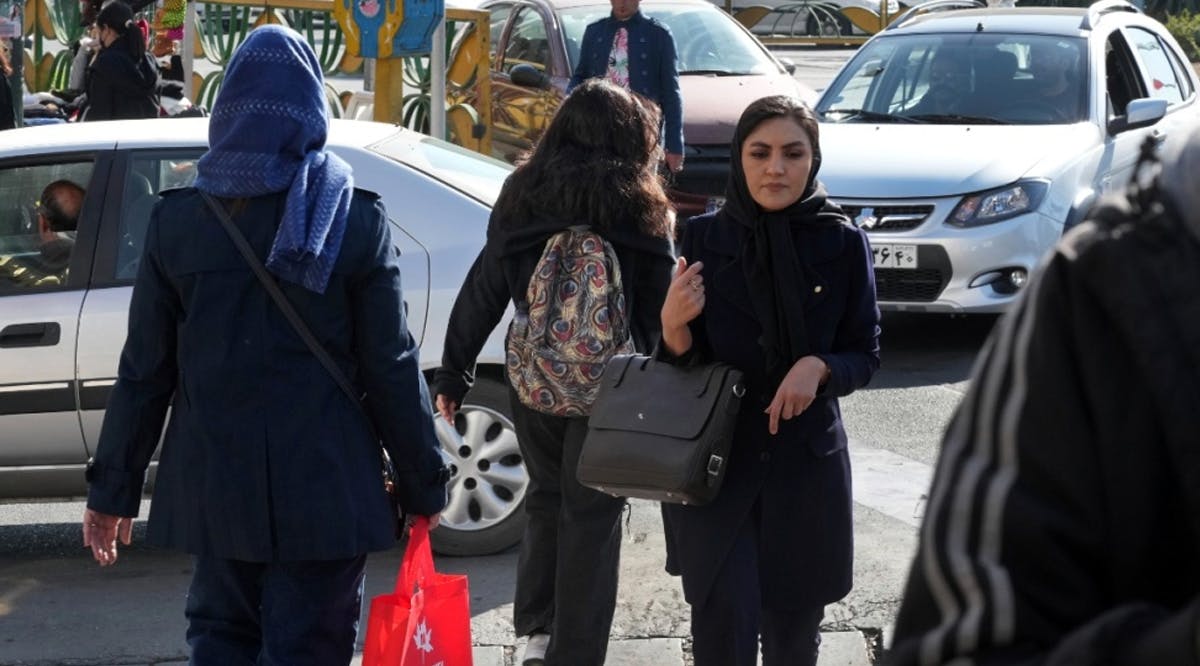 Iran Using Public Cameras to ID, Penalize Women Who Don't Wear Hijabs
Iranian authorities say they'll be installing cameras in public places and thoroughfares to track down and punish women who don't wear head coverings.
In a move aimed at "preventing resistance against the hijab law," violators who are identified will initially receive "warning text messages as to the consequences," police said Saturday, April 8, in a statement distributed by Iranian state media.
The statement claimed such resistance tarnishes the country's spiritual image and spreads insecurity. It was released on the heels of a growing number of Iranian women dumping their veils since the September death of Mahsa Amini, an aspiring 22-year-old lawyer.
Saturday's police statement called on business owners to "seriously monitor the observance of societal norms with their diligent inspections".
Describing the veil as "one of the civilizational foundations of the Iranian nation" and "one of the practical principles of the Islamic Republic," an Interior Ministry statement on March 30 said there would be no retreat on the issue. It urged citizens to confront unveiled women. (NYP / VFI News)
"God, we pray for the safety of Iranian women who choose to discard their hijabs. May they stay protected and face minuscule consequences – if any – should someone decide to report them to the authoritarian regime."