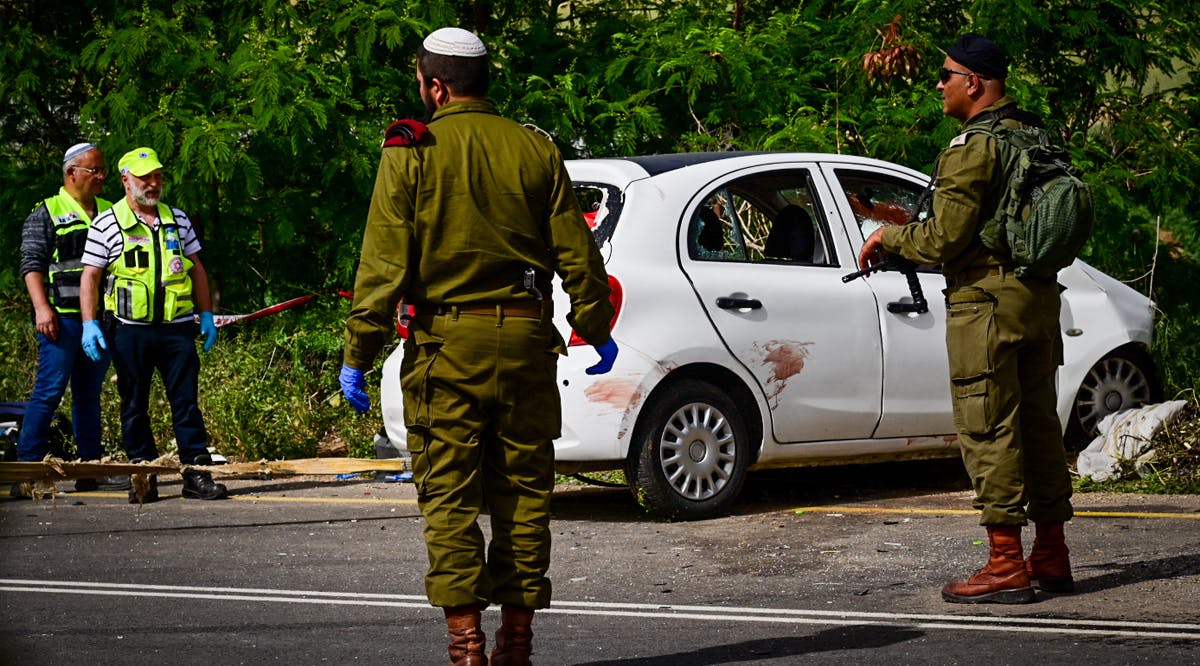 Passover Attack: Sisters from Efrat Murdered in Jordan Valley Terror Attack
Two women were killed in a terrorist shooting attack in the Jordan Valley Friday morning, April 7, with a third woman critically wounded.
An army spokesperson said the attack occurred near the Israeli town of Hamra, and that the IDF has launched a manhunt for the terrorists responsible for the shooting.
"Following the reports of a shooting attack at the Hamra Junction, a report was received regarding a car accident between a Palestinian and an Israeli vehicle. IDF soldiers who were dispatched to the scene located numerous bullet hits on the Israeli vehicle, it was indicated that the accident was in fact a shooting attack."
The Islamic Jihad published a message congratulating the attack in the Jordan Valley and said that the operation was carried out as part of the policy aimed at carrying out attacks against the IDF checkpoints in Judea and Samaria, to hurt Israel in a way that it does not expect, and to send a strong message according to which "the crimes of the occupation against our (Palestinian) people will not go without a response that is commensurate with the scope of the crime".
The fatally wounded victims have been identified as two sisters, Maia and Rina Dee, 20 and 15 years old respectively, from the town of Efrat, south of Jerusalem. The critically wounded victim is their 48-year-old mother.
The mother was rushed to Hadassah Ein Kerem Medical Center in Jerusalem, where she is listed in a critical and unstable condition. Emergency first responders from MDA and United Hatzalah were dispatched to the scene to treat the victims but were forced to declare two of the victims dead at the scene. (INN / VFI News)
"God, we humbly pray for the quick recovery of the injured mother from Friday's vile terrorist attack. We offer our heartfelt condolences to this deeply afflicted family and we ask that You thwart any attacks that are planned against the Jewish people at this time."
The articles included in this publication do not necessarily reflect the views or opinions of Vision for Israel. We try to provide accurate reporting on news pertinent to Israel, the Middle East, the diaspora, and Jewish issues around the world—and we hope that you find it both informative and useful for intercessory prayer.