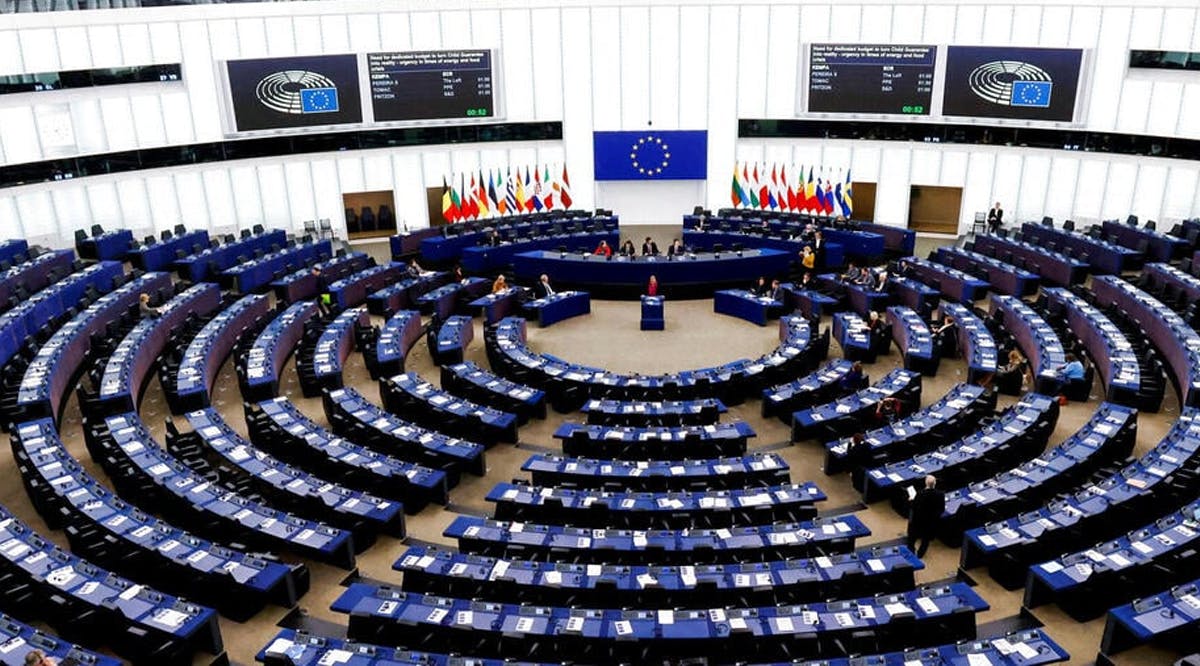 European Parliament Calls for 'Elimination' of Hamas
The European Parliament on Thursday, October 19, condemned Hamas' despicable terrorist attacks against Israel and also expressed serious concern over the humanitarian situation in the Gaza Strip.
In a non-binding resolution adopted with 500 votes in favor, 21 against, and 24 abstentions, MEPs strongly condemned the brutal attacks, expressed their support to Israel and its people, and underlined the need to "eliminate the terrorist organization Hamas".
The lawmakers also called for the immediate release of all hostages kidnapped by Hamas and recognized Israel's right to self-defense "as enshrined in and constrained by international law". The European Parliament also stressed in the resolution that both the attacks by Hamas and the Israeli response risk reinforcing a cycle of violence in the region.
MEPs therefore called for a "humanitarian pause" of the fighting and stressed that attacking civilians and civilian infrastructure, including UN workers, medical workers, and journalists, is a serious violation of international law.
Additionally, the resolution strongly condemned Iran's support of Hamas and other terrorist groups in the Gaza Strip. MEPs "reiterate their call to include the entirety of Iran's Islamic Revolutionary Guard Corps and Lebanese Hezbollah on the EU list of terrorist groups and demand investigations into the role of Iran and countries such as Qatar and Russia in financing and supporting terrorism in the region."
They also denounced the rocket attacks from Lebanon and Syria into Israel and called for a de-escalation of tensions in eastern Jerusalem and Judea and Samaria. (INN /VFI News)
"One who has unreliable friends soon comes to ruin, but there is a friend who sticks closer than a brother." - Proverbs 18:24