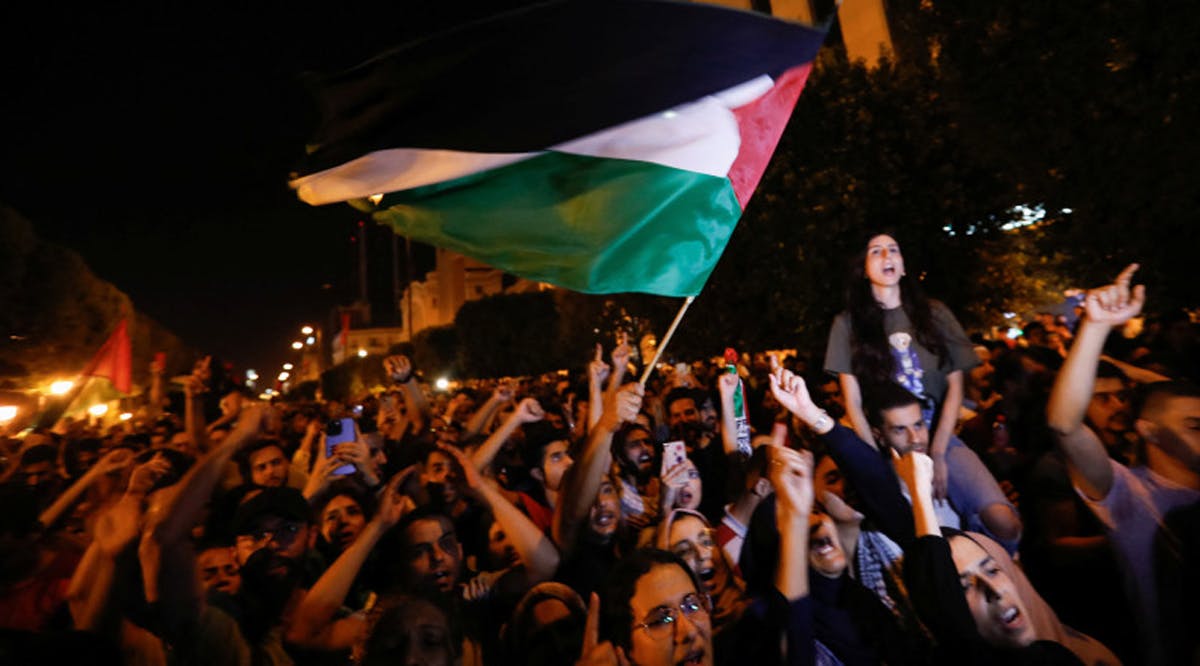 Historic Synagogue in Tunisia Heavily Damaged in Anti-Israel Riots
A historic but defunct synagogue in Tunisia was reduced to rubble on Tuesday, October 17, amid mass rioting after the explosion in a Gazan hospital that Hamas blamed on Israel.
Hundreds of people were filmed setting fire to a synagogue in the central Tunisian city of Al Hammah in the hours after the explosion. Videos that circulated widely on social media showed people planting Palestinian flags and chipping away at the synagogue building's stone walls, all without any police intervention.
Some users shared the video of the arson alongside a "#Palestine" hashtag. A video taken Wednesday shows heavy damage to the site, including to the fenced-off grave of a 16th-century rabbi that has been a historic pilgrimage site for some Jews.
The incident, which has deprived Al Hammah of a key vestige of its Jewish past, comes amid attacks on other Jewish and Israeli sites around the world — including Germany, France, Portugal, China, and Australia — as Israel retaliates in the Gaza Strip following Hamas' sweeping, deadly attack on Israel October 7.
The American Jewish Committee denounced the vandalism in a statement and Tunisia's president, Kais Saied, pledged he would increase security for the country's Jewish residents.
Tunisia's small Jewish population of around 1,000 also contended with a deadly terrorist attack earlier this year when a gunman stormed a synagogue on the island of Djerba. Five people died, including two Jewish pilgrims who had traveled to the area from Israel and France, and several others were wounded. (JPost / VFI News)
The suggestions, opinions, and scripture references made by VFI News writers and editors are based on the best information received.

Want to see more from VFI? Follow us on Facebook: https://www.facebook.com/visionforisrael and hit "like" if you like us!