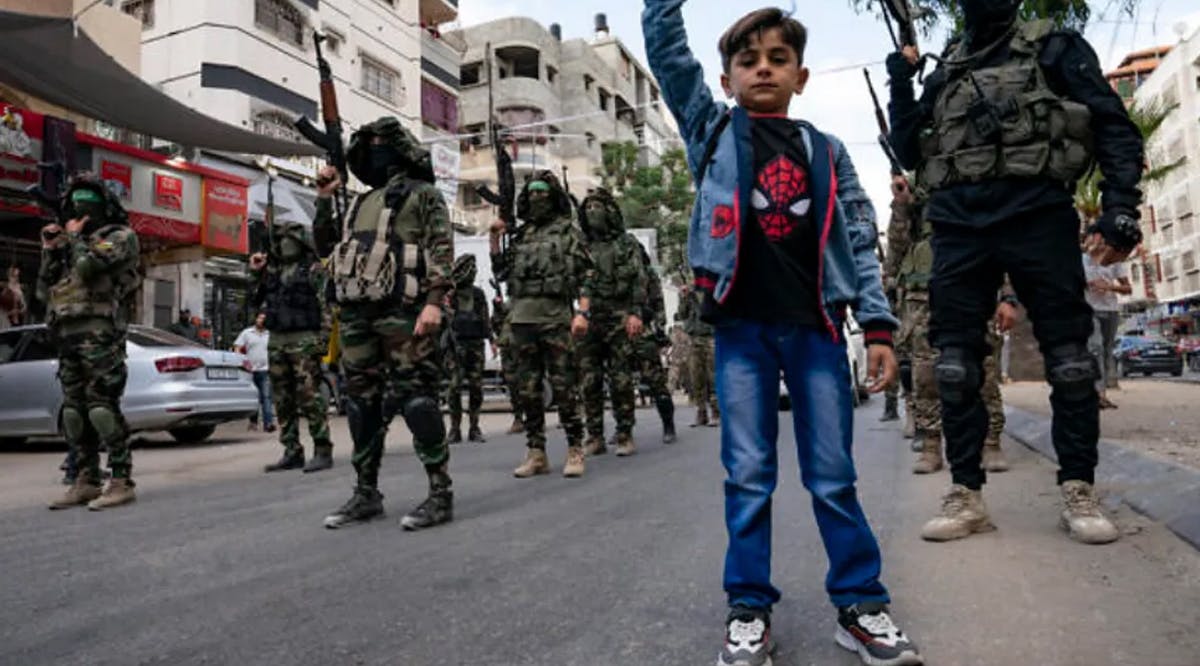 IDF: Hamas Is Using Civilians as Human Shields
The IDF reports that since Hamas' initial attack on Israel, Hamas has continuously used civilians in the Gaza Strip as human shields, regularly launched barrages of rockets, and used civilian compounds for military purposes.
These rocket launches are carried out from areas adjacent to civilian buildings and compounds such as hospitals, UN schools, mosques, restaurants, diplomatic buildings, and hotels, in some of which they even hide terror munitions.
"The Hamas and Islamic Jihad terrorist organizations fire rockets indistinctly at Israeli civilians, these rockets have also been causing harm to civilians in the Gaza Strip," the army's spokesman emphasized, "Yesterday, there was an increase seen in the number of rockets launched at Israel that fell short and landed in the Gaza Strip."
"Hamas is continuing to use the residents of the Gaza Strip as human shields, and does not hesitate to risk the lives of Gazan civilians to shield their attacks," the spokesman concluded.
Meanwhile, various evidence - including a militant video and weapons seized by Israel - show that Hamas has used North Korean weapons since the initial attack against Israel on October 7. One weapon at the center of the controversy, used by Hamas, is the F-7 rocket-propelled grenade, a shoulder-fired weapon that fighters typically use against armored vehicles.
A video of Hamas terrorists using the F-7 rocket launcher has been confirmed through analysis by two experts on North Korean arms and South Korean military intelligence. (INN / VFI News)
"God, we ask that You prevent the terrorists wreaking havoc in our country from acquiring even more weapons and forming additional alliances. We trust that our allies will rise to the occasion, take concrete action, and support us in any way they can. We pray for the cessation of the hostilities and the quick arrest of all terrorists who have acted on their nefarious plans against Israel."