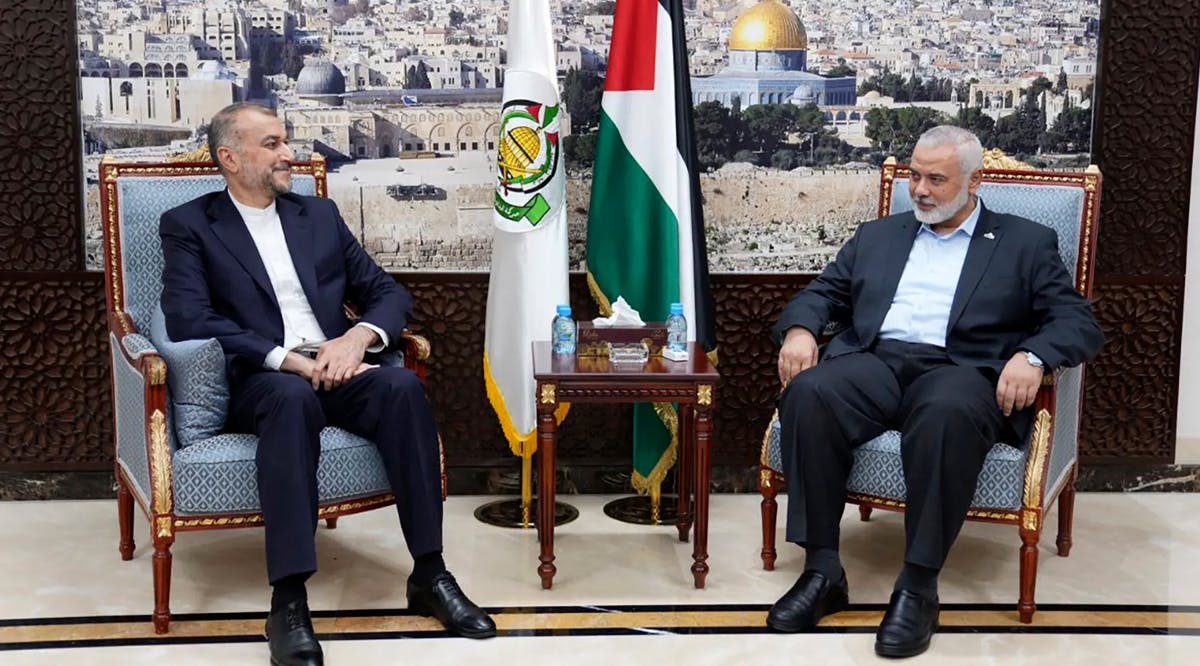 Iran Warns 'Time Is Up' in Ominous Message to Israel as Concerns Mount of A World War III
Iran's foreign minister warned in an ominous tweet Wednesday morning, October 18, that time is "running out" for Israel following the attack on a hospital in Gaza, as experts grow concerned about a potential third world war.
Hossein Amir-Abdallahian shared the following message, "After the terrible crime of the Zionist regime in the bombing and massacre of more than 1,000 innocent women and children in the hospital, the time has come for the global unity of humanity against this fake regime more hated than ISIS and its killing machine."
"Time is OVER!" The Iranian Embassy in Syria also tweeted "time is up" in both Hebrew and Arabic. The troubling message came just days after Amir-Abdollahian warned that a regional network of militias dubbed the "axis of resistance" would open "multiple fronts" against Israel if it continued to kill civilians in Gaza.
Further, multiple countries including the US, the UK, Saudi Arabia, Canada, France, Kuwait, Netherlands, Spain, Germany, and Australia have alerted their citizens inside Lebanon that they should immediately evacuate as the Iranian-backed terrorist organization Hezbollah ramps up its attacks on Israel's northern border.
Israeli officials are concerned that Hezbollah, which is estimated to have approximately 20,000 soldiers, is preparing to launch a full-scale attack on Israel's northern border. On Monday, the IDF announced that residents of 28 towns along the Israel-Lebanon border needed to evacuate the area. (NYP / VFI News)
"I am for peace; but when I speak, they are for war." - Psalm 120:7