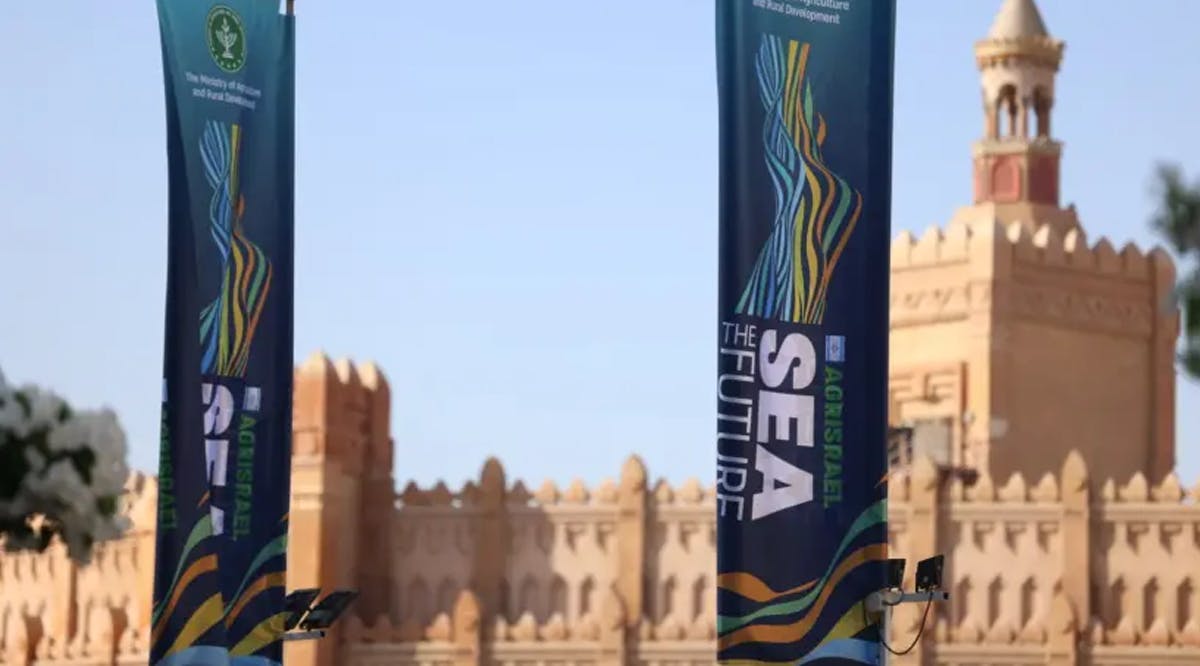 Can Israel's Marine Agriculture Feed the World's Future?
On Wednesday, October 19, the agriculture ministers of Israel and Bahrain signed a first-of-its-kind joint declaration for the promotion and expansion of cooperation between the State of Israel and the Kingdom of Bahrain in the fields of agriculture, livestock and food security.
Also agreed upon were the mutual sharing of knowledge, technology and diverse products to expand agricultural products and improve their production quality.
"The issue of global food security is occupying us constantly – not only us, but the world. One of the solutions, in our point of view, is the production of food from the sea." Director General of the Agriculture Ministry Naama Kaufman Fass said.
The signing took place during the world's first Sea the Future summit: an Eilat-based event that gathered aquaculture start-ups from throughout Israel, along with investors, ministers and other representatives from 25 countries to address the impending issue of global food security in the face of climate change, population growth and decreasing fertile areas for agricultural development. (JPost / VFI News)
"Keep this Book of the Law always on your lips; meditate on it day and night, so that you may be careful to do everything written in it. Then you will be prosperous and successful." - Joshua 1:8
The suggestions, opinions, and scripture references made by VFI News writers and editors are based on the best information received.

Want to see more from VFI? Follow us on Facebook! Our official Facebook name is Vision for Israel. Follow us there and please hit "like" if you like us.