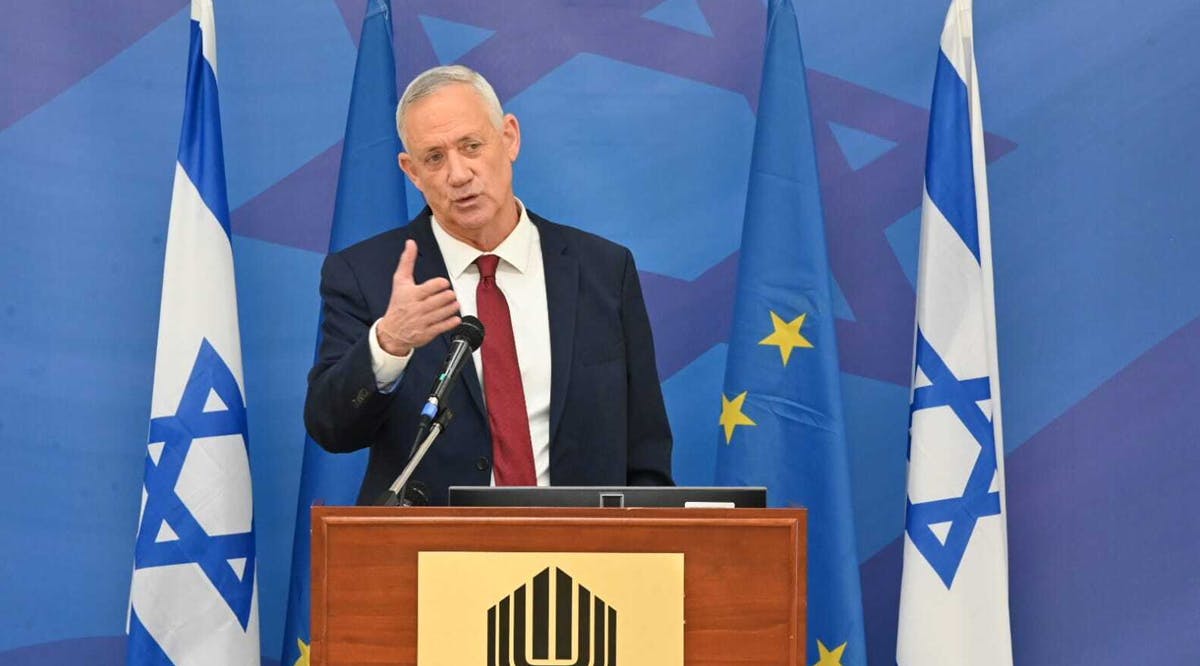 Gantz: Israel May Supply Ukraine with Rocket and Drone Alert System, But Not Weapons
Defense Minister Benny Gantz on Wednesday, October 19, reiterated that Israel would not supply weapons to Ukraine to fight Russia's eight-month-long invasion, but said Jerusalem could supply an early-warning system to the beleaguered nation to warn of incoming strikes, like the one used in Israel.
Speaking to a group of European Union ambassadors a day after Ukraine said it would submit a formal request for Israeli air defense systems like Iron Dome, Gantz ruled out the sale of such weapons.
"Israel supports and stands with Ukraine, NATO, and the West. This is something we have said in the past and repeat today. Israel has a policy of supporting Ukraine via humanitarian aid, and the delivery of life-saving defensive equipment," Gantz said in remarks provided by his office.
"This being said, I would like to emphasize that Israel will not deliver weapon systems to Ukraine due to a variety of operational considerations. We will continue to support Ukraine within our limitations, as we have done in the past," he said.
"We have sent a request to the Ukrainians to share information about their needs for air defense alerts. Once we gain this information, we will be able to assist in the development of a life-saving civilian early-warning system," Gantz added. (TOI / VFI News)
"May there be peace within your walls and security within your citadels." - Psalm 122:7