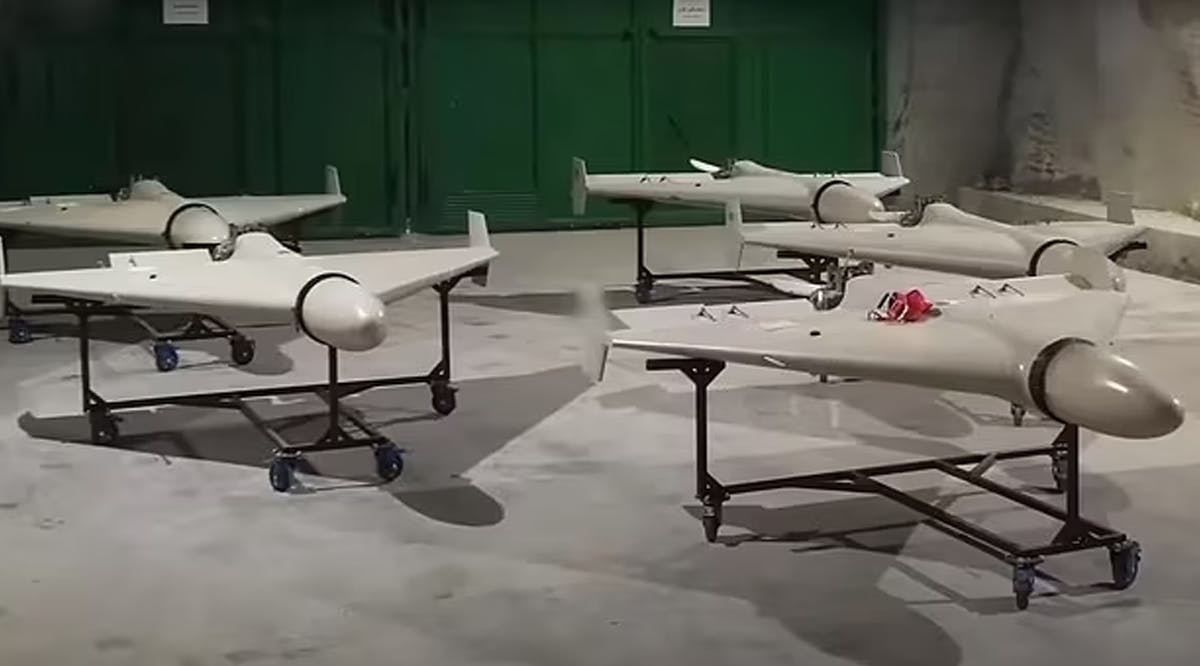 Iranian Troops Move into Ukraine to Help Russia with Kamikaze Drones, US Says
Iranian troops have moved into Ukraine to help Russia use kamikaze drones that Tehran sold to Moscow to target Ukrainian civilians and infrastructure, the White House said Thursday, October 20.
Russia purchased about 1,000 Shahed-136 drones from Iran at the end of August, "dozens" of which have been deployed across Ukraine since last month, US officials have said. "We can confirm that Russia's military personnel that are based in Crimea have been piloting Iranian [drones,] using them to conduct strikes across Ukraine, including strikes against Kyiv," National Security Council spokesman John Kirby said.
"In just recent days, we assess that Iranian military personnel were on the ground in Crimea and assisted Russia in these operations." It's the first time in the eight-month-long war that a nation other than Russia has sent troops into Ukraine, though Russia has considered Crimea its own territory since it illegally annexed the region in 2014.
"Both Iran and Russia continue to lie about it, denying that Iran is providing weapons to Russia for use in Ukraine," Kirby said. "They can lie to the world, but they certainly can't hide the facts. And the fact is this: Tehran is now directly engaged on the ground and through the provision of weapons … that are killing civilians and destroying civilian infrastructure in Ukraine." (NYP / VFI News)
"God, we ask that you shield Ukrainian people from the ongoing war, and that you help governments worldwide acknowledge the devastating impact the Iranian – Russian alliance has already had on them, so that they minimize its effect onwards."