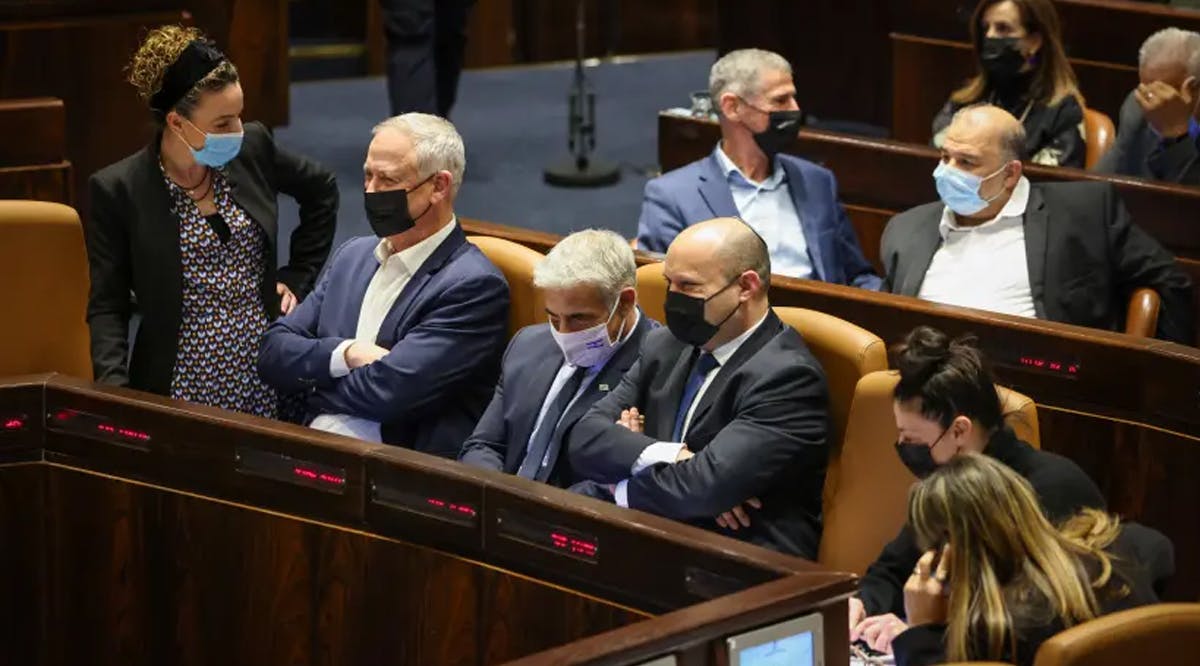 Bibi Activists Threatened Silman before She Left Coalition
Prime Minister Naftali Bennett stated that MK Idit Silman had been threatened by supporters of opposition leader Benjamin Netanyahu and Religious Zionist head Betzalel Smotrich until she "broke" and left the coalition on Wednesday, April 6.
"Idit was persecuted for months, verbally abused by supporters of Bibi and Smotrich at the most horrific level," said Bennett on Wednesday evening. "She described to me the threats against her husband Shmulik's workplace and her children in Bnei Akiva. She broke in the end."
The prime minister stressed that the "main thing we need to deal with at the moment is stabilizing the faction and the coalition." Bennett added that all the leaders in the coalition are interested in continuing the current government.
"There is an opportunity here to take this event, learn from it and correct the gaps that have been created," said Bennett. "The whole government was founded on maintaining the status quo - and not on making sharp movements."
Bennett warned that the alternative to the current coalition is more elections and possibly multiple rounds of elections, "back to the days of dangerous instability for the State of Israel."
Silman said that she "could not take it anymore," and that she could not continue undermining the Jewish identity of the State of Israel, a reference to a disagreement she had with Health Minister Nitzan Horowitz over allowing chametz (leavened grain products) into hospitals over Passover.
Netanyahu congratulated Silman on her decision, thanking her "in the name of many people in Israel who waited for this moment."
However, Labor MK Gilad Kariv said it was clear that the disagreement over the chametz was "not the real issue," adding that the government was always careful when it came to matters of religion and state.
Silman ditched the coalition after she was reportedly offered the 10th spot in the Likud Party list in a future election and the position of Health Minister should the party - led by Benjamin Netanyahu - successfully form an alternative government. (JPost / VFI News)
"God, we ask that You foster cooperation and peace in Israel, and guide our leaders to make responsible, honest decisions."